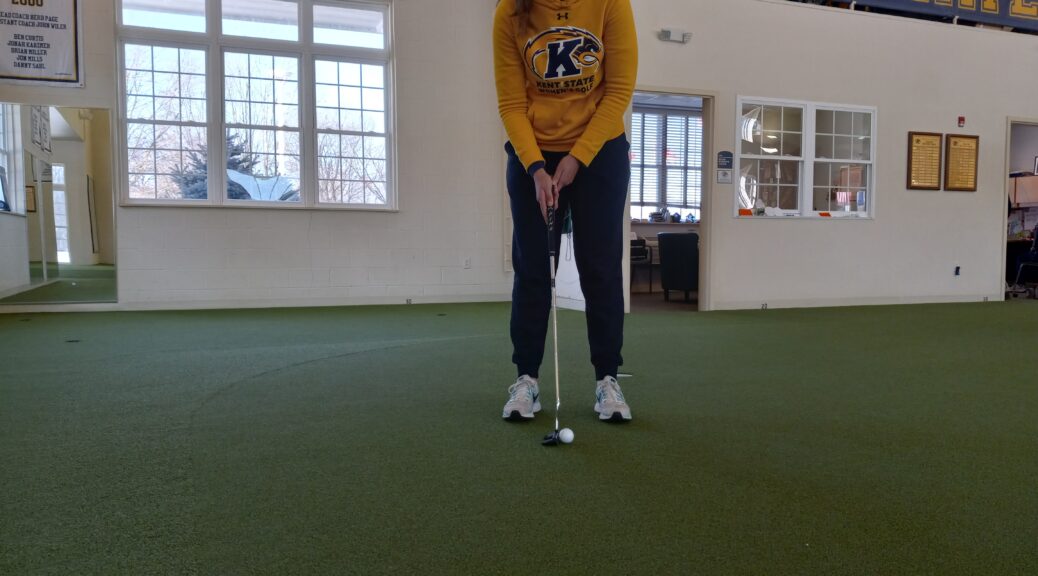 Playing in the states but in her international ways
Playing in the states but in her international ways
February 9, 2023 Kyle Kuchta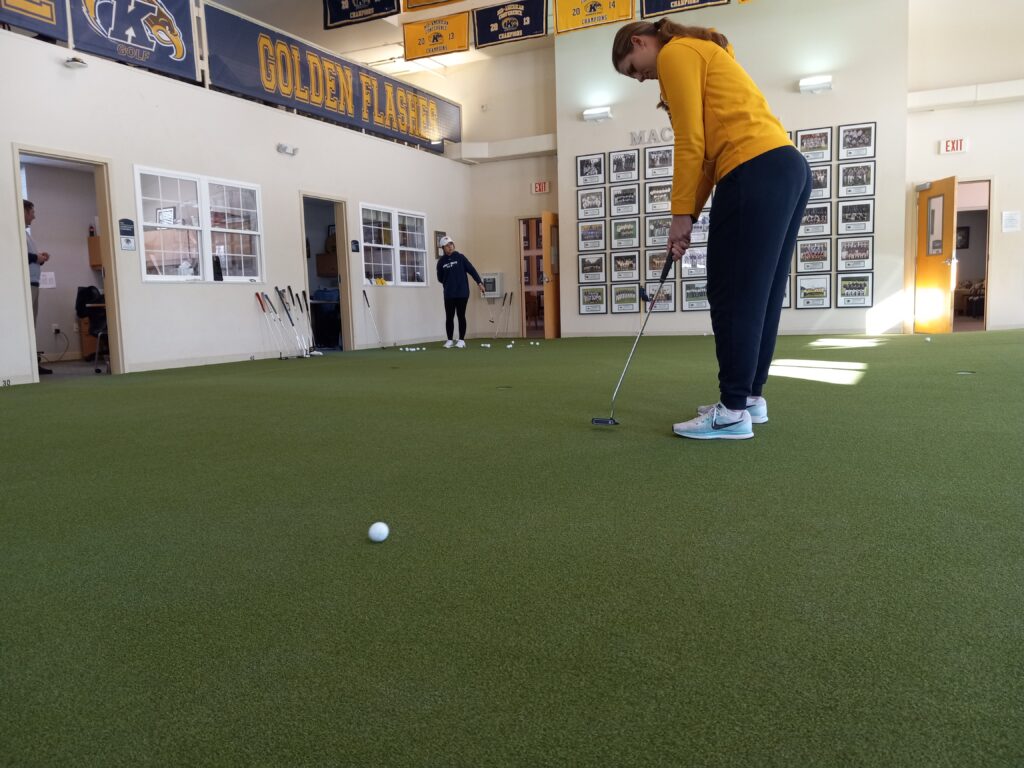 People from foreign countries even know about Kent State.
One of those people was an athlete from the Netherlands. A golfer who is on the women's team, plays here at Kent State University. Her name in Mayka Hoogeboom who is in her senior year at KSU who is majoring in mass communications.
She has come a long way from her hometown which is located in Voorschoten Netherlands where she started competing for the Dutch National Neam when she was at the age of 12. She was able to win the 2018 Dutch National Championships and won the National Open as an individual and collect a second place in the National Championships U21 and a second place at the National Stroke Play in 2019.
Golf in the Netherlands isn't what you expect to play a small part in the country as sports that are heavily played are field hockey and soccer. Mayka found the love of golf through her dad as he was a golfer himself.
"Golf is so small, my dad was a golfer, so I went with my dad, and I started to play, golf is really small in the Netherlands, no one really knows it when I'm talking about it but here at Kent it's so big which is why I came here," Mayka said.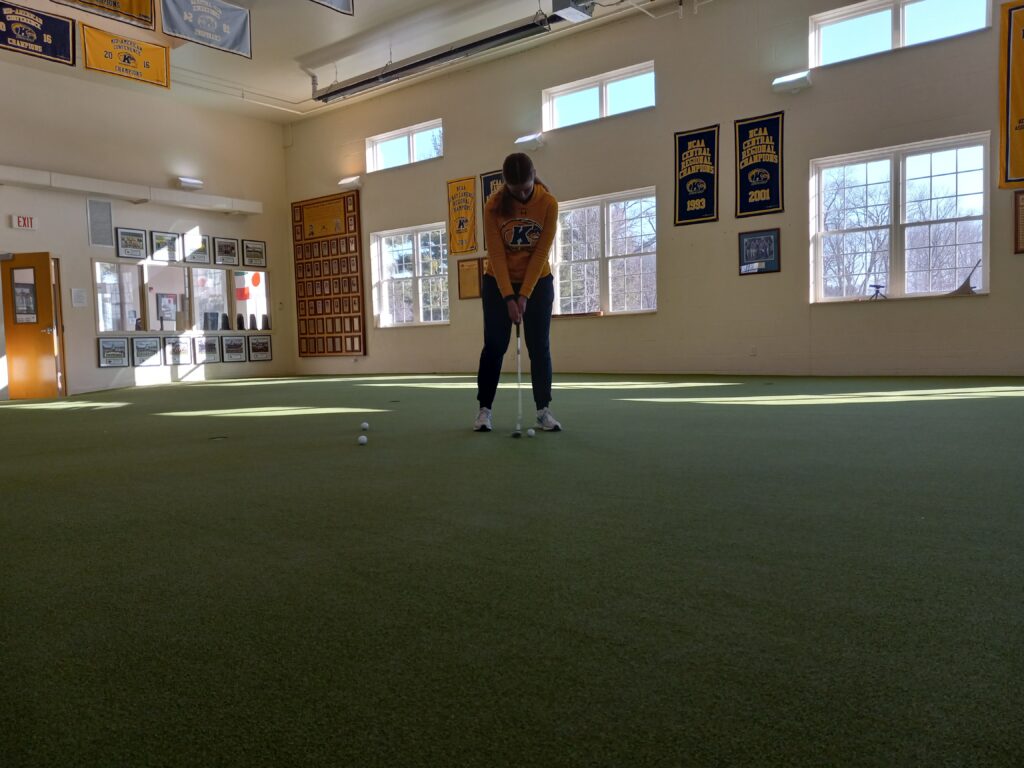 The way it is in the Netherlands is that there isn't a lot of freedom in terms of scheduling like it is in America. For instance, Mayka couldn't even miss a test because of golf while playing in the Netherlands.
"A lot of girls in Europe go to America because that's an option, obviously you play here already with the best teams around you and the best girls in the world. School gives you an option to study and play golf."
Coming off of winning the National championship Mayka knew the level she could play at as she played a lot of international teams, so it helped that Kent State's golf team is all international which it didn't throw her off too much when arriving on campus.
"I already had experience with that, but it was just different because it's a different country and the courses are way different. It was something to get used to."
No one really knows about it but here at Kent it's so big which is why I came here."

Mayka Hoogeboom
Foreign countries help athletes with recruiting in many ways to get them seen by the states. The Netherlands helped Mayka in the recruiting process by handing them a bureau that helps you find schools in America.
"At the time in 2020 Kent State was number three in the country and that drawn to me and now were in 20th place which is still good. Even though the weather obviously for golf is not what you're looking for I like the north," Mayka said.
"If I would've went south it would've been much different, that's where I wanted to go was south, but I started my recruiting process really late so there weren't any good scholarships for good schools left. I needed a scholarship and Kent State offered me. I've heard from European players is that they like the North better than the South."
Another change Mayka had to adjust to was her lifestyle where she lived with her parents back home to now living on campus but it was something she could easily adjust to.
"It wasn't even that hard of a change actually, here in the states it's way more structured because you have your team practice, your team workouts, and school. That's actually what I really like because I show up and do what my coach says. Back home I have to do it myself and push myself to the limits, so that was a big change."
The culture overall is what Mayka realized was so different to her as she says it's more laid back here in the states.
"In the beginning random people would say "hi how are you?" and in the Netherlands you don't do that at all. So, I was wondering why are all these people so nice, now I'm used to it and I like it."
Mayka has been very appreciative of the help as her teammates and coaches have had the biggest influence throughout her transfer. She was intimidated at first when it came time to show off her skills as she says the courses are different and she didn't play very well as her short game and putting suffered. After much critiquing in her game she was able make an impact on the team as she was able to play in four tournaments helping the Flashes to three team titles in the 2020-21 season.
Last season Mayka was All Mac First Team, a top-ten finisher in the MAC championships placing 8th and was an Academic All-MAC.
Back home I have to do it myself and push myself to the limits."

Mayka Hoogeboom
Her overall experience at Kent State has been great as people were so welcoming despite getting to campus during COVID.
Mayka is in her final year here at KSU as it will be tough for her due to a lot of traveling with the team as this will cause her to miss class. The vision moving forward for Mayka is that she will turn pro in June in Europe and if all goes well, she will join the ladies European Tour.