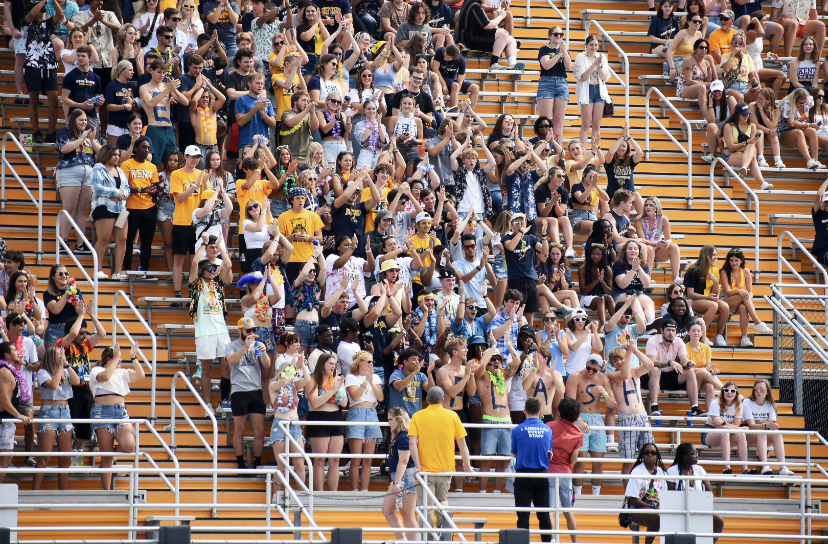 Scoring Offense Leads the Way in Winning in College Football
Scoring Offense Leads the Way in Winning in College Football
Since the start of the College Football Playoffs, scoring offenses seem to hold more weight than total defense and scoring defense.
Many fans and analysts believe that scoring offense is a bigger decider of winning percentage than past years where total defense and scoring defense has determined champions. 
This is because each of the past four national champions have had a top ten scoring offense.
Over the past few year's college football has expanded from the normal "defense wins championships" to the complete opposite mindset.
Chris Sadler, a YouTube analyst for the past six years now, believes that college football has been heading into a different direction since the start of the college football playoffs.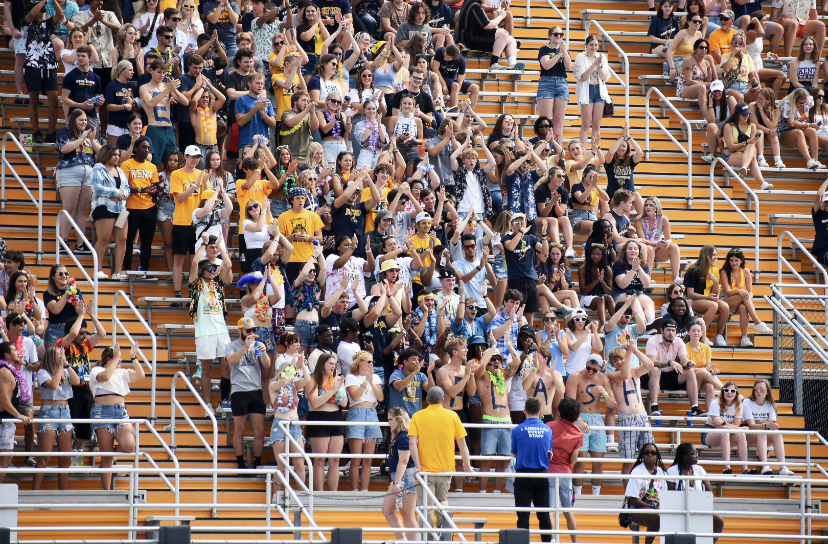 "With the start of the playoff expansion you could start to see a trend in many college offenses becoming much like NFL offenses in scheming," Sadler said.
Sadler also believes that the NFL has had a major influence on football because of their generalization of the west coast and spread offensive schemes.
"The NFL has moved away from pro style offense and even going under center," Sadler said. "It is all about style points and making the best offensive plays nowadays."
More and more college teams go straight shotgun rather than under center. Shotgun is a formation in which the quarterback hikes the ball from a couple yards behind the center, rather than just under center.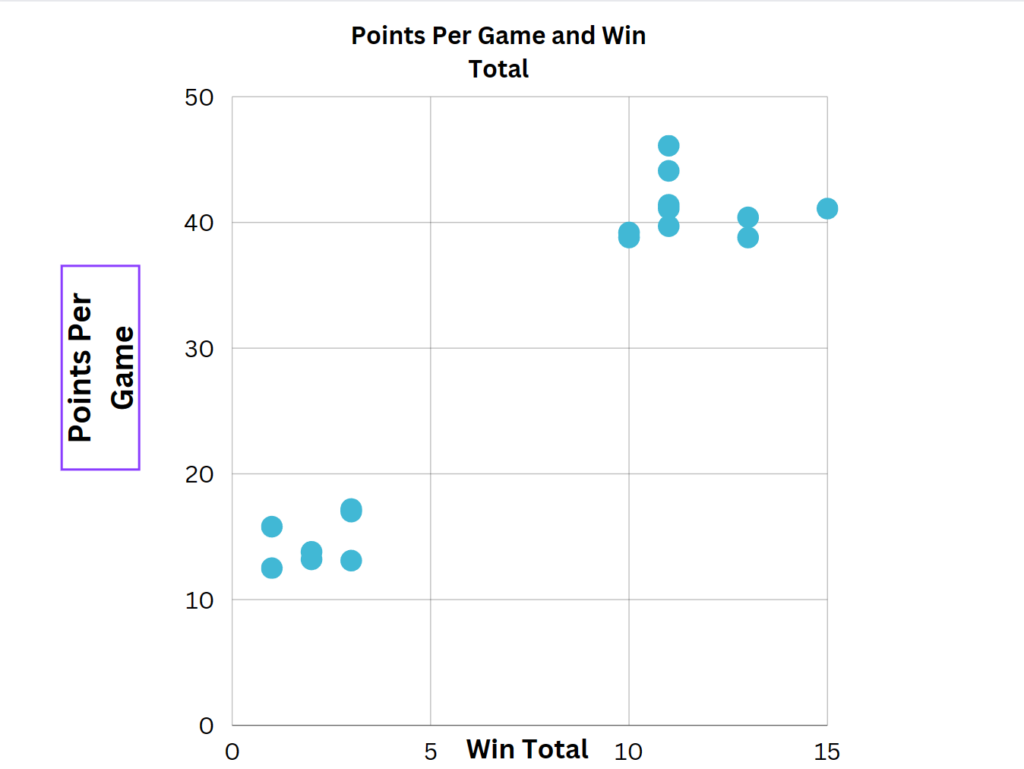 In 2010, the Alabama Crimson Tide went 14-0 and won a national championship. This team was known as "one of the best defensive teams of all time".
Alabama gave up just 13.5 points per game and were top 3 in just about every defensive stat line.
Fast forward to 2020 and the Alabama Crimson Tide went 13-0 and had the nation's best offense in points per game, passing yards and total yards. 
The last five national champions have been at least top nine in scoring offense, while 2019 LSU and 2020 Alabama were number 1 in respective years.
From 2007-2011, only two out of five of the national champions were rated in the top ten for scoring offense.
Mark Rogers, a former ESPN and CBS analyst and talk-show host, believes that the college football era has shifted due to the evolution of passing offenses.
"If you have noticed this day in age passing is becoming increasingly important," Rogers said. "Most of the elite teams have a top tier passing offense and are at least top 15 in passing yards and efficiency."
Rogers is right.
Three of the last four national champions had a top ten passing offense.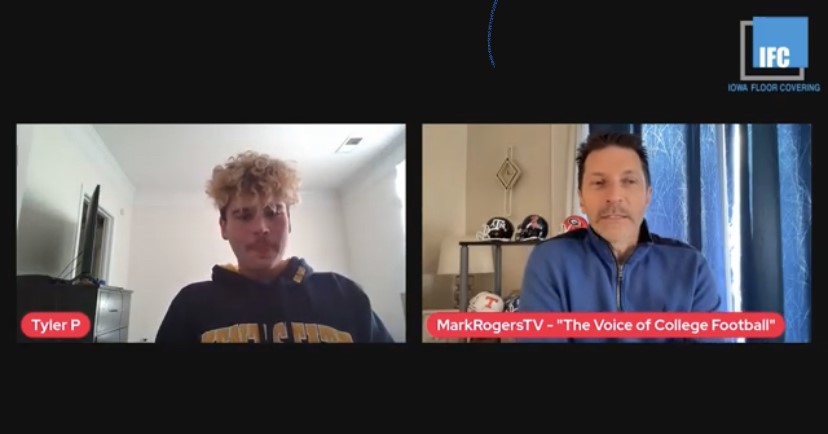 "Coaches like Mike Leach, Joe Brady, Ryan Day and Todd Monken have evolved offenses and have adjusted to modern day defenses really well," Rogers said. 
Joe Brady and Todd Monken happen to be offensive coordinators during three of the last four national champions.
In 2019 Joe Brady was the Co-offensive coordinator and quarterback's coach for LSU. "This was one of the most magical and dominant seasons that we have seen in college football," Rogers said.
LSU was able to go 15-0, win the SEC championship, Peach Bowl and then go on to win the National Title game by 17 over 2018 champion the Clemson Tigers.
Joe Burrow, who was not even projected to be a Top 4 preseason SEC quarterback, won the Heisman and put up video game numbers during this season.
A lot of critics and experts believe that Joe Brady was one of the most important parts of that 2019 LSU team.
"When you look at that LSU team, you notice the passing game was clearly miles ahead of its time," Rogers said. "Joe Brady had NFL influence and was the piece that LSU was missing for them to make a title run."
Noah Long, a 2022 LSU graduate in business and current finance analyst, remembers that 2019 well.
"I went to every home game that season, and the national championship game, which was in New Orleans. We could tell this was going to be a special season after the first game when ( Joe Burrow) threw for over 350 yards and 5 touchdowns", Long said.
Long recalls how good the offense was and how he has never seen anything like that in his time being an LSU fan.
"I know I am biased, but that offense was unstoppable. There was no defense ever that was going to stop Joe Burrow, Justin Jefferson, Terrence Marshall, Clyde Edwards-Haire, Jamar Chase and the list goes on and on," Long explained.
During that 2019 title run, LSU tied a single season record for most wins against top 25 opponents. LSU also played five top 20 defenses and averaged a staggering 38 points per game against those five teams.
This era of college football has increased offensive minds to surpass defensive minds. In some of the biggest matchups, offensive games seem to happen more than defensive games.
According to this graphic there has been a sudden increase in points in the national championship games, since 2011.
The 2011-2012 national championship game featured two of the top 2 defenses in all of college football. This is where Alabama was able to win 21-0 over LSU.
Fast forward to the 2022-2023 college football season and this featured two of five best offenses. This is where Georgia won the game over TCU 65-7.
By just comparing these two games, the Georgia Bulldogs tripled the 2011 national title games score by themselves.
Carson Craig, a senior high school student in Pennsylvania and a future Penn State Nittany Lion, believes that offense isn't everything and that defense still holds a lot of value in football.
"You can't just win with offense, you need some type of defense. Just look at these past two seasons, Georgia has had the best defense in college football and won two straight national titles," Craig said.
Although this may be true, Georgia has been known to be a consistently elite defensive team yearly. If it was not for Todd Monken and their explosive offense then Georgia would not have won either national championship.
"I agree with the fact Georgia's offense was a major reason why they won this past national title, but it was clearly Georgia's defense that won them their 2021-2022 title against Alabama," Craid explained.
In 2021 Georgia had an outstanding defense which once again led the nation in points allowed a game and defensive efficiency.
These Georgia defensive starters will ALL get drafted once this NFL draft takes place as well.
This stacked defense allowed just 9.5 points per game, which is top 3 since 2000. 
They also held Heisman Trophy winner and SEC player of the year, Bryce Young to just a 61% completion percentage and one touchdown to 2 interceptions. One interception came in the biggest moments as Kelee Ringo intercepted Young and took it 82 yards for a Georgia touchdown to clinch the national title, 33-18.
Shining light on how amazing that 2021 defense was for Georgia is clearly under looking at their offense that same season.
Georgia averaged 38.6 points per game and that was an 8-point increase from 2020. They also had a top 16 pass offense and top 12 rush offense.
With that being said, since 2016 every national champion has been top 20 in total defense and top 10 in total offense.
From 2008 to 2012, each national champion had a top 25 offense and top 10 defense..
College Football has grown from what many believed to be a defensive minded game to an offensive minded game. With how explosive most of the modern-day offenses seem to be, winning probability is going to be determined by points per game.