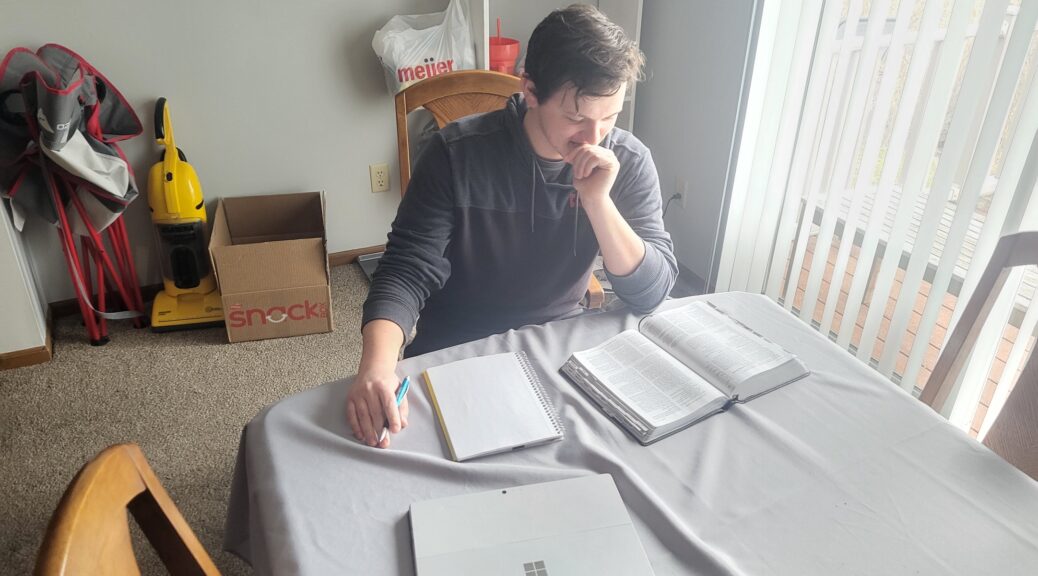 Who is Kent State (Logan Knoebel)
Who is Kent State (Logan Knoebel)
 Kent State has generally been a very conservative campus with very little room for religion to be brought in. However that hasn't stopped Christians from coming to this campus and setting up groups so others could not feel alone on this campus. One of these people is Kent State senior Logan Knoebel. He grew up in a Christian household who really started to go to church more often when he was in high school. He got really "plugged in" as he said in his high school ministry, which is where he took his own personal step of faith and commitment. His commitment to the lord has not wavered though through his time here on campus as he is a member of Cru, which is an on-campus Christianity group. Logan is one of the student leaders for Cru and helps organize special events on campus, goes to these events and gets to know others trying to help them find their way when walking with the lord.
When talking with the lord on such a conservative campus Logan had talked about how it can be a very difficult thing to do, but at the same time that it can be  a very rewarding experience.
While he said that a surprising amount of people were willing to talk about it, that doesn't mean that a lot of people were going too. Later on when I talked to Logan he broke it down about people's reaction when asked to talk about God or Jesus,
But just because Logan is so committed to his faith, doesn't mean he didn't have his struggles. He talked about how it was hard for him to keep his faith a priority with his busy schedule sometimes, but with his tight group of individuals in Cru, they were able to help him find balance and help keep his faith,
However if you think that all Cru does is get together and talk about the bible, you would be wrong, Logan is actually a part of a band for Cru that will play some Christian music that will play for all of them and lead the group in singing in worship. Along with that they have designated nights where they will be on campus, usually in tri towers, but they will also go outside and do things that are more social to get to know others in the group, plus others that are passing through.