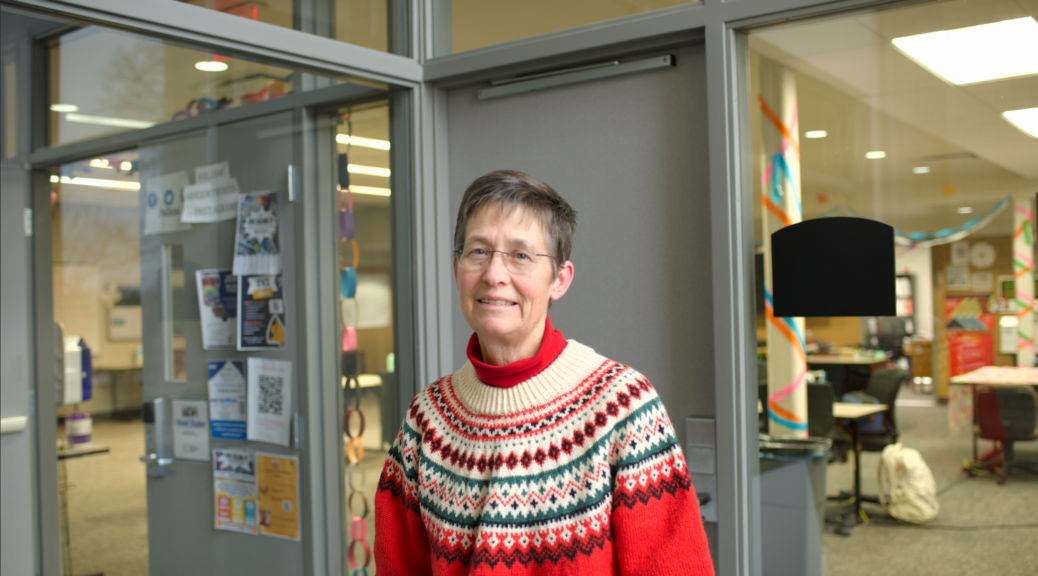 Reinventing Joan Steidl
Reinventing Joan Steidl
Joan Steidl has worn a lot of hats throughout her life.
She's worked in public relations for the now defunct Richfield Coliseum and Cleveland Force soccer team, an aluminum siding company and the Catholic Diocese of Cleveland. She rubbed shoulders with the likes of Angelo Dundee as a boxing promoter, was the "Litter Queen of Cuyahoga County," managed an assisted living center in Cleveland and who could forget that one time she worked in a rubber factory to fund her dream of owning an organic farm?
"I've promoted everything from Jesus to fighters," Steidl said.
For the past twelve years, her longest tenure at a job, she has worked as an associate professor in the Human Services Technology program at Kent State Ashtabula. With retirement on the way this June, she is ready for yet another change.
"I'm a lifelong learner," Steidl said. "I really liked teaching, but when I get intellectually bored I gotta do something else. So I took a few classes."
With a bachelor's in communications and a master's in community counseling already under her belt, the 65-year-old enrolled in courses at the Kent State main campus for a bachelor's in journalism and a master's in human development and family studies. 
Steidl said walking onto campus as a student again was intimidating and she worried about keeping up with her younger peers. The last time she edited something it was through tape splicing and, aside from the flip phone in her pocket, the pandemic had all but solidified the digital age of the classroom.
"I was very nervous but I think within a few weeks I was fine, because I realized we're all struggling," she said. "We're all trying to figure it out."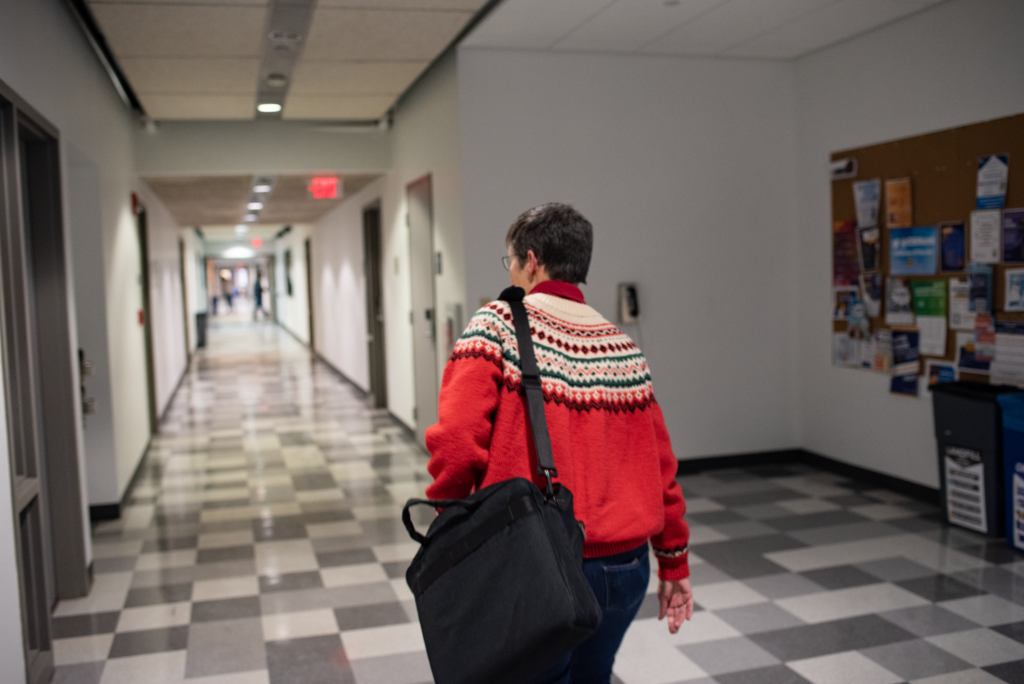 "You're too young not to know it,"

said Joan Steidl
Being back in school made her realize age does not have to hold her back in life.
"My ageism kind of convinced me for a short time that I'm a little too old to learn this new stuff," she said. "I had to say, 'No, you're too young not to know it.'"
One of those new things she learned was how to edit a podcast, and she has gotten to be pretty good at it. In 2022, she was a finalist for the NPR College Podcast Challenge for her show "Aging: The Mother of Reinvention," which focused on her journey of returning to school after more than forty years.
"My friends laugh at me because I really don't like technology, but I love editing," Steidl said. "I've taken like a fish to water with this."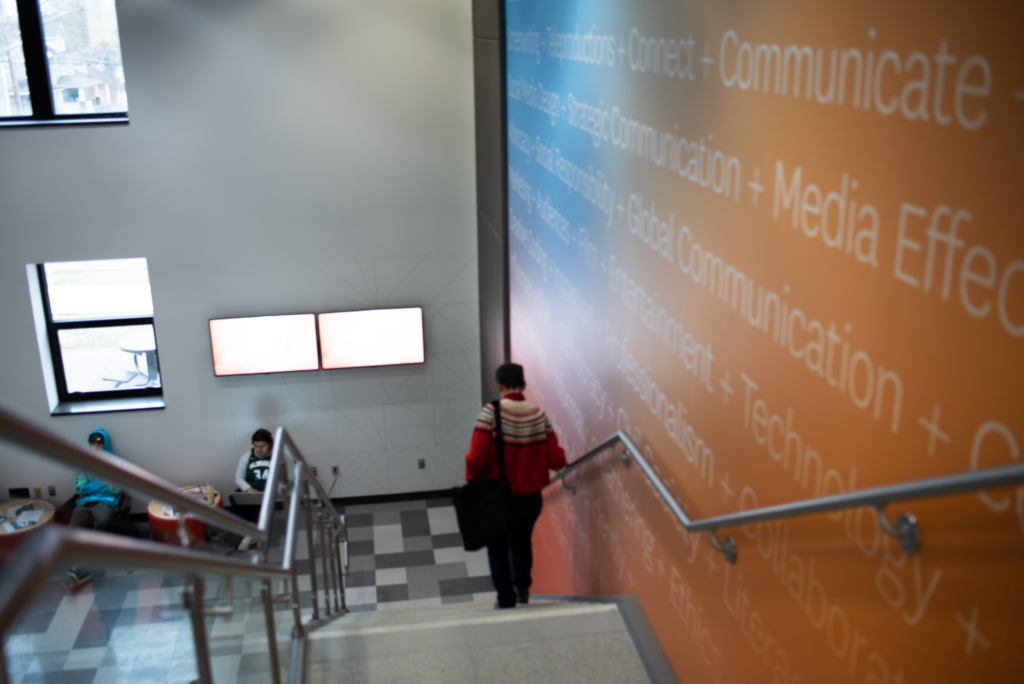 "I'm having so much fun. This is probably the funnest time I've ever had in my life,"

said Joan Steidl
Internalized ageism has convinced too many older adults that they are in the sunset of their lives, Steidl said. But she and the six million older students in colleges across the United States are proving that wrong. She now wants to help others do the same.
"I have too many female friends that are floundering, because they don't know," Steidl said. "I'm having so much fun. This is probably the funnest time I've ever had in my life and I just want to pass that on."
She is now working on a podcast series that will discuss the ins and outs of aging as well as how to keep active and healthy while you age. Gerontology has become a passion of hers.
"It's a different time in people's life," she said. "I can understand what it means to be young, but a young person has never been old."
Still, Steidl has some advice for younger college students.
"Enjoy this great adventure called college," she said. "Enjoy the journey and be amazed how all unfolds."