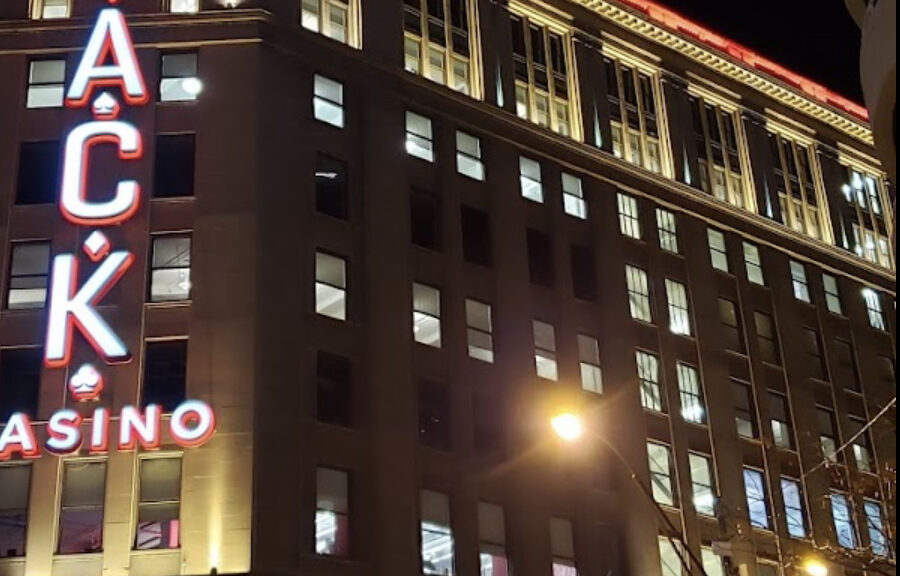 Sports Gambling is now in Ohio and so are the Addiction Problems
Sports Gambling is now in Ohio and so are the Addiction Problems
Sports betting has been in Ohio for just around 3 months when it made its debut on January 1st, 2023. And now that that's here, the addictions will be here too.
Sports betting is now easier than ever, with plenty of apps of sportsbooks available online. Ones like FanDuel, DraftKings, and Bet365 have all flooded new users in the state of Ohio.
Even when you're watching sports, every five to 10 minutes there is a sports gambling add on the tv. "They're everywhere," said Jeremy Robinson. "It's seriously a deep rabbit hole and I advise anyone who starts sports betting to know what their limit is."
"Now with it in Ohio, many underage or new bettors will get addicted, it's just how it is."

Jeremy Robinson
In my interview with him, he said that it was a natural high he would get when he bet. "It would do things to me, hard to describe the feeling but sort of like adrenaline," Robinson said. "Whenever the ball would go into the hoop or the whenever a team scored a touchdown, it's crazy how competitive sports can be without betting on them but when you do bet on them, it's on a whole new level."
Robinson, a 26 year old from Ohio, says that he's been gambling online in casinos for 3 years. "Since I lost my job, I had more opportunities than ever to gamble. I would travel out of state to casinos just so I could bet before it was legal here in Ohio."
"I had anxiety and depression resulting from my addiction. Looking back on it, I wish I didn't even start." Robinson said. "I just got a job that pays well so I can stop chasing my losses. Chasing losses will just create more losses if anything."
Robinson said that he is now 1 year sober off of betting. He said there has been some urges to bet, but has stopped himself from doing so.
While betting is known to be 21+, these ads that display for sports bettors are required to have the gambling addiction hotline displayed under every ad and at the bottom of the page of sportsbook apps. They have also implemented spending limits, session limits and time limits on these apps that you can set up to make your gambling safe.
According to thehill.com, In the first 11 months of 2022, Americans bet over $83 billion on sports.
I talked with Dr. Abdulah, a gambling specialist with Problem Gambling Network of Ohio and he said that the main aspect to gambling addictions is when you chase loses.
"It's like legalized drinking. Everyone is responsible for their own drinking, everyone is responsible for their own gambling," Dr. Abdulah said. "You need to know your limit."
It's now welcome to sports arenas like the Rocket Mortgage Fieldhouse with in-arena kiosks. Where in this case for The Cleveland Cavaliers, they just had a casino open up inside the same arena they play in. So not only is available on apps, but now it is available in the same arenas these teams play in.
"With the apps and the legalization of betting in Ohio, it's now every 1 in 4 bettors becomes addicted to gambling," Dr. Abdulah said. "Young men are more susceptible to become addicted and struggle with finances. It's in the same neuropathways as alcohol addiction is."
According to caron.org, there are warning signs to when a person might be addicted to gambling. Signs like dishonesty, missing money and withdrawal just to name a few.
"It's when a person starts lying, hiding things from family," Dr. Abdulah said. "We always celebrate our winnings to our peers right? But its when we don't tell our peers what our loses is when you can tell there's an addiction to sports betting. There's no physical symptoms you can see like when you think alcohol addiction.
When people use the hotline, people on average or particularly late to when their addiction begins.
"When people call this hotline, usually they are far too late. They're already losing tons of money and it's now hitting them that they need help to stop it." Dr. Abdulah said. "If they're not able to put limits on their spending, if they're not able to put limits on sessions of gambling, that's when they need to reach out."
These betting apps are pulling people in with these promos like such as bet $1 get 200 in free bet credits on bet365. These people including myself have used these promos to use free money to bet. It's when real money starts getting deposited into the account and you start losing is the problem gamblers face.