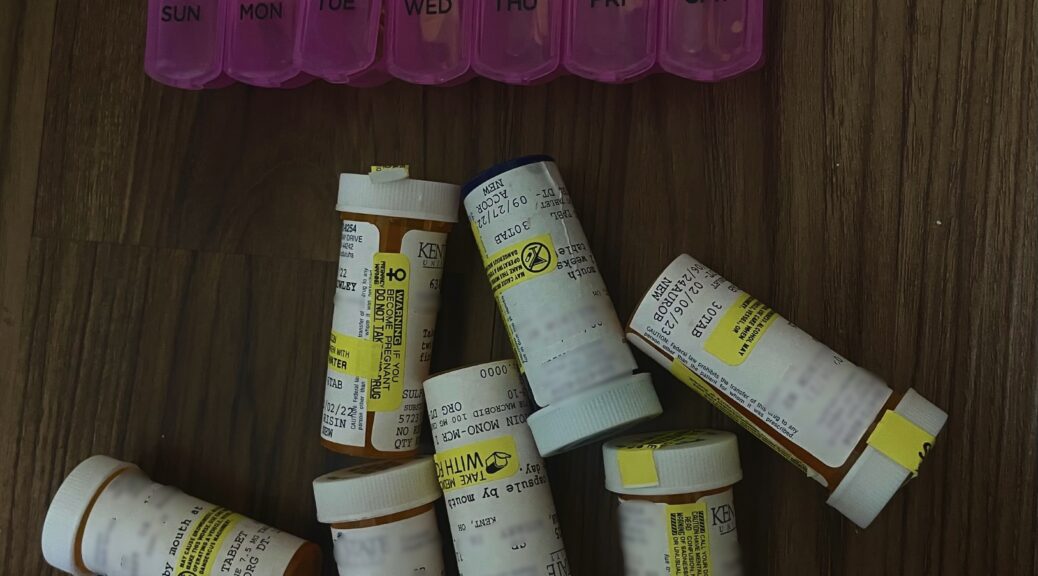 Mental Health: A World of Stigma
Mental Health: A World of Stigma
Mental health is a highly talked about topic. From personal conversation, to a media takeover. Mental health contributes to how we feel, act, and socialize. It controls how we make decisions, and relate to others.
More than 50% of people will be diagnosed with a mental illness or disorder at some point in their life.
There are a lot of stereotypes around each mental illness or disorder. Depression has been associated with laziness. Anxiety has been called cowardly. Personality disorders are seen as unreliable.
Karyn Kravetz, the associate director at the Mental Health and Recovery Board of Portage County, opened up about some misconceptions she has heard regarding mental illnesses.
"One stereotype is that people with mental disorders are violent and commit crimes," Kravetz said. "However, it's actually true that people who have mental illnesses are more likely to be victims of crimes."
Mental illnesses can stem from traumatic experiences. Trauma can lead to a higher risk in anxiety, depression, and post-traumatic stress disorder.
Ava, a 21 year old college student, who has asked for her last name to remain private, has been diagnosed with depression, anxiety, obsessive compulsive disorder and borderline personality disorder. She has first-hand experienced people's reactions to her diagnoses.
"I usually don't let people know I have BPD, even my providers,"

Ava, mental health patient
"There's just a certain stigma around BPD that you're untrustworthy or unreliable that I really don't like. I've heard it in hospitals and in residential facilities," Ava said.
Residential facilities are programs that offer long-term mental health care. Typically, once a person has been admitted to a psychiatric unit, families look for residential care.
Ava explained the process of entering a psychiatric facility. "No jewelry, no personal belongings, security wands, etc. Once you're on the unit they search you as well," she said.
The media has contributed a lot to mental health awareness. Social media can give people a platform to post helpful, positive resources for mental health. However, it also gives people a platform to voice their negative connotations with mental health.
"I think a lot of times people will create a stigma in the media, so that will be all people hear."

Karyn Kravetz, Associate Director of The Mental Health and Recovery Board of Portage County
"The positives are when a lot of sports figures now, and other famous people come forward and talk about their struggles and conditions and that has really helped normalize that it's okay, and we all have our struggles," Kravetz said.
Ava revealed that many mental health treatment facilities did not allow patients access to social media. Now that she can decide for herself, she recognized some positives and negatives.
"Some platforms like TikTok had a bad impact on my mental health. I'd scroll past too many videos with triggering topics so I just deleted the app," Ava said. "But it is nice to see celebrities open up more about their mental health. I think it's important that they use their voice to talk about mental health and the stigma that surrounds it."
Stigma around mental illness can even come from, or be internalized by those struggling themselves. Ava explained that her internalized stigma was the main reason she did not get help sooner.
"I think it mainly comes from social media. But a lot of it came from myself, too," she said. I had a negative stigma towards mental illness for a long time because I didn't want to do anything about it."
"I think if I had told myself that mental illness is something to validate instead of ignoring, I would have asked for help years before I did."

Ava, mental health patient
As far as advocacy goes, mental health providers are using the media as a tool and encouraging others to spread the word about resources for those struggling.
"It's important to listen to people without judgment," Kravetz said. " And if someone does seem like they are having a rough time, refer them to call 988, or to talk to their folks or a school counselor, to help refer them to somebody else to help guide them to get professional help."
The 988 Suicide and Crisis Lifeline is a three digit number that people can call or text. It directs callers to the National Suicide Prevention Lifeline. Trained counselors will listen to callers, try to help them, and even connect them to resources.
Kravetz also explained ways that people struggling can validate their emotions.
"It's just like when someone says anything negative about another person. You have to realize that they don't have all the information and they may be talking out of fear," she said. "They don't have all the facts. Try not to let other people affect your life. It's hard, but realize there are people who really care about you."