N2 By DaVill Brings Unique, Sweet Treats To Lisbon
N2 By DaVill Brings Unique, Sweet Treats To Lisbon
TWO BUSINESS OWNERS IN LISBON MAKE ICE CREAM IN A VERY INTERESTING WAY. TV2's MICHAEL REINER HAS THE STORY.
The owners of N2 By DaVill in Lisbon, Ohio have used all of the right elements to create a fun place to get delicious treats.
Shaun and Wayte DaVill opened N2 By DaVill in late February 2019 and the community support has been unbelievable. The couple captivates community members when they make ice cream and soda with liquid nitrogen.  Shaun always tries to be as energetic and engaging as possible. "I want people to walk in the door and have an experience," Shaun said.

"I want people to walk in the door and have an experience."

Shaun Davill-Co-Owner: N2 By DaVill
Customers pick from three different base recipes. There are 50 different ice cream flavors to choose from so the combinations are endless. Sebastian Bach heads to N2 By DaVill every time he finishes karate practice.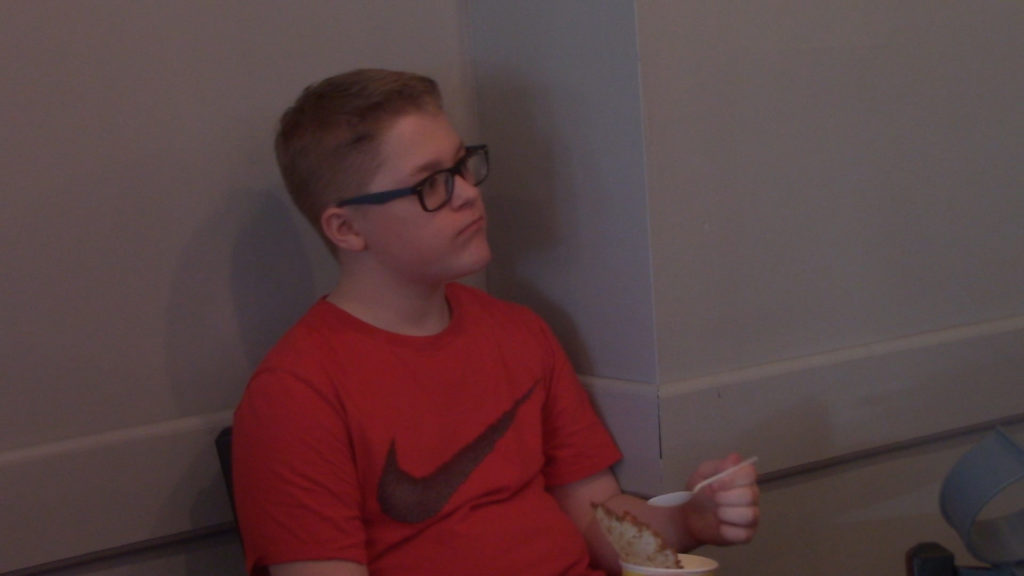 "It's really addicting. I really enjoy it. I think it's the best ice cream in the world," Bach said.
Shaun and Wayte want to help the Lisbon business scene thrive. Wayte is also a doctor in Youngstown. The couple also runs DaVill Blinds, a national window blinds and shades company. For more information on DaVill Blinds click here
When the two of them drove through Lisbon for the first time, Wayte knew that it was the right place for them. "I grew up in a small town just like Lisbon," Wayte said. "It actually reminds me a lot of home and the house that we fell in love with just happened to be here."
However, opening N2 By DaVill was not initially a walk in the park. They had so many customers that they ran out of liquid nitrogen during opening week. Wayte explained that running this new business has been challenging at times. He believes that Shaun's wonderful social skills are the reason for its success.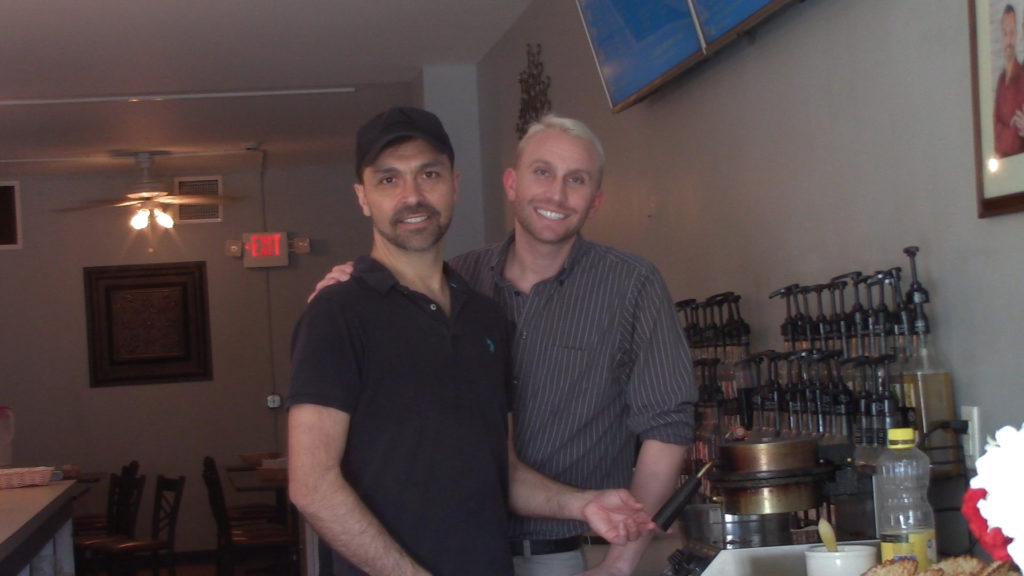 "Shaun is amazing in a lot of ways," Wayte said. "His customer skills are amazing. He is great at networking. People literally come in everyday just to see Shaun."
Shaun sees a greater purpose in N2 By DaVill. He has been giving out I Think Your Awesome Awards to celebrate the individuality of local students so that they can earn a free ice cream treat.
"The overachievers are always awarded," Shaun said. "This is for the kids who are awesome at being themselves."
It is definitely a possibility that N2 By DaVill could expand in the future. Wayte explained that they hope to have a drive thru one day. Shaun is pleased with the way the Lisbon community has supported them thus far. "We did exactly what we wanted to do," Shaun said. "Families and kids come here and that's exactly what we wanted to do."

"We did exactly what we wanted to do. Families and kids come here and that's exactly what we wanted to do."


Shaun DaVill-Co-Owner: N2 By DaVill
For more information on N2 By DaVill, you can visit their Facebook page here