Pets Need Homes Too
Pets Need Homes Too
By: Skylar Edington
An increase in abandoned animals has become very common after the 2020 Covid pandemic. With many families and workers being laid off from work, inflation, and even employees going back to work, it has become a widespread problem. During the 2020 pandemic many families had a desire to have a pet because they were home for almost an entire year. Many people find comfort in animals and being alone for so long made people purchase pets.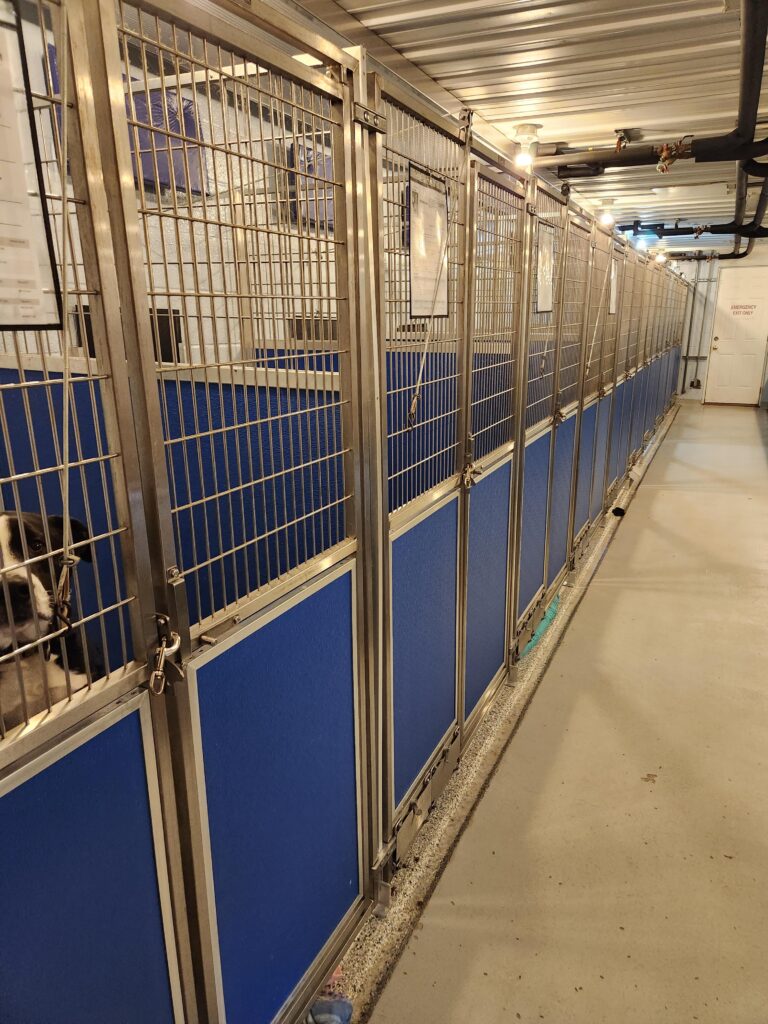 With the desire of pets increasing more people started to breed dogs which led to an overabundance of animals. Katelyn Lehman, the director of the Wayne County Dog Shelter and Adoption Center, stated "During Covid the number of licensed breeders increased astronomically." This is due to so many people wanting dogs, and it became a side hustle for people to make money during Covid when they were unable to work.
"Now that so many people have become breeders, they are unable to sell the litters of puppies so many of them are trying to bring the dogs to us because they don't know what to do with them all."

Director Kaitlyn Lehman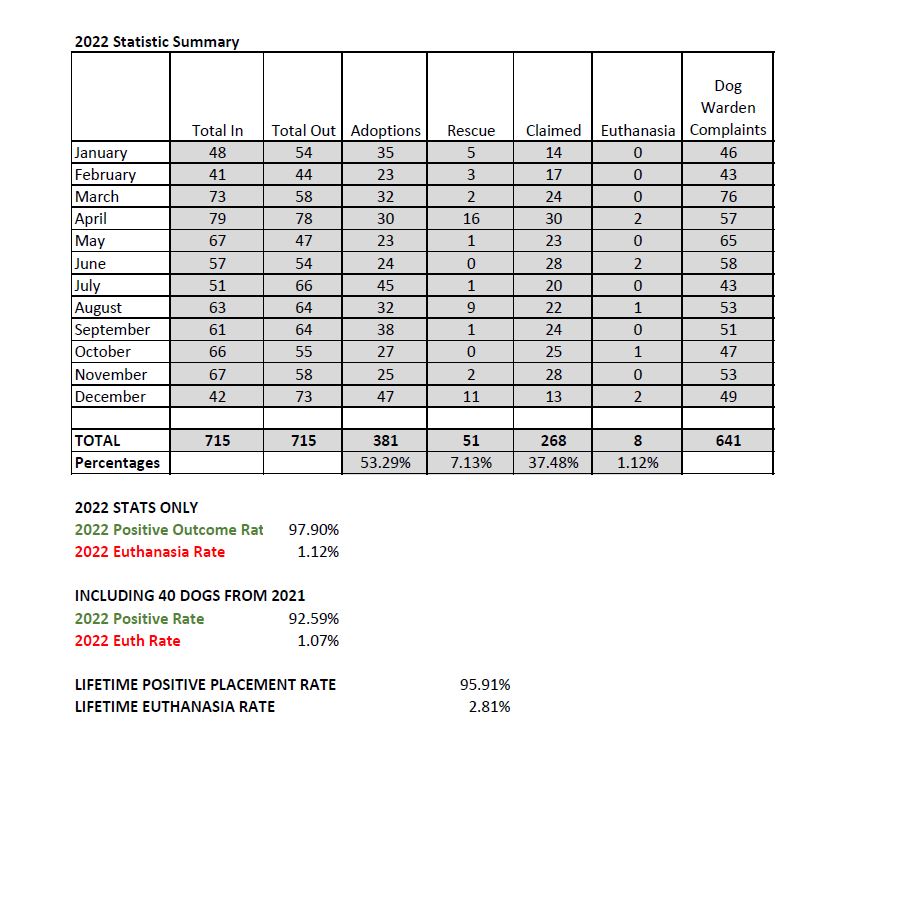 Lehman shared statistics from the Wayne County Shelter that showed that within 2022 the shelter took in over 700 dogs. Out of those 700 dogs 53% of them were adopted. From August to December just under 300 dogs were brought into the shelter. All of those dogs were brought in from just one county. Lehman mentioned that more and more desirable dogs are being brought into the shelter, because so many people are breeding.
According to Chewy the most popular dog found in animal shelters is Pit bulls. However, Lehman mentioned that she has been seeing dogs that are usually more popular and go for steeper prices such as golden retrievers or golden doodles. With so many lost dogs and abandoned pets combined the shelters are simply running out of room.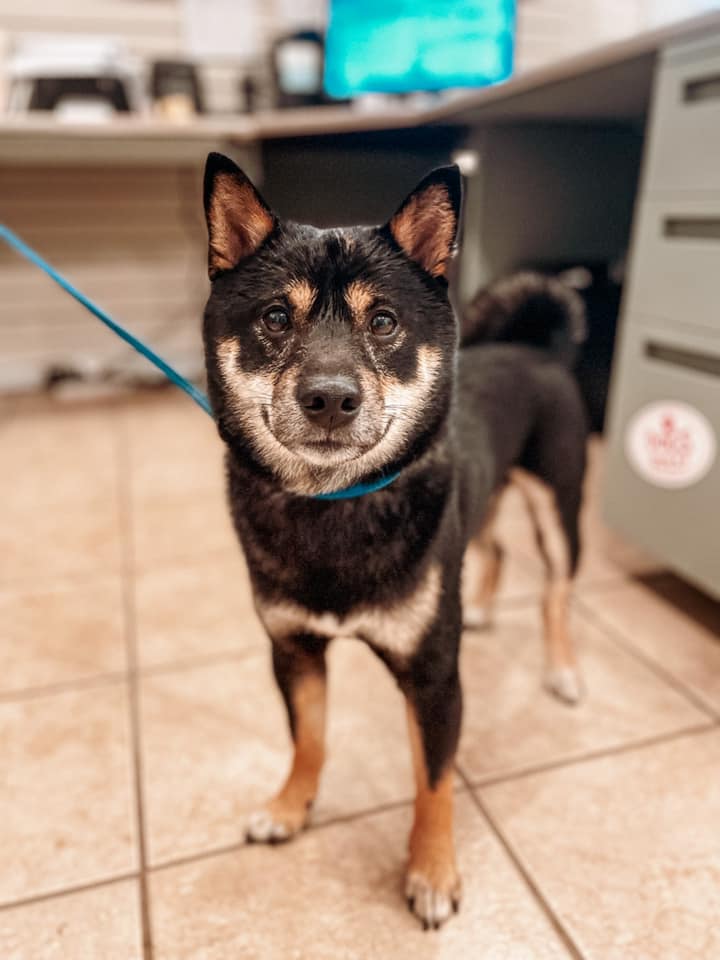 Lehman mentioned that the Wayne County Shelter holds up to 50 dogs and over the last few years they have been over capacity with over 70 dogs. When shelters are over capacity it leads to many more problems such as understaffing and not having enough people to adopt the dogs. Although shelters might have a lot of dogs that they need to give to new homes, they don't just give them away to anybody. Many shelters have adoption applications you have to fill out before you can even be considered for a pet. Shelters might come visit your home and interview you to make sure the dog you are trying to adopt goes to a good home. If they just gave them away to anybody, the dogs could end up in the same situation they were in before.
Chesca Salvatore, is a Kent State University student who has gone through the application process for adopting a pet. "When I first decided I wanted a dog, I started off fostering, and then once I had her for about three weeks, I knew I had to adopt her," stated Salvatore. Salvatore is the dog owner of a Beagle named Lilah that she has had for a little over two years.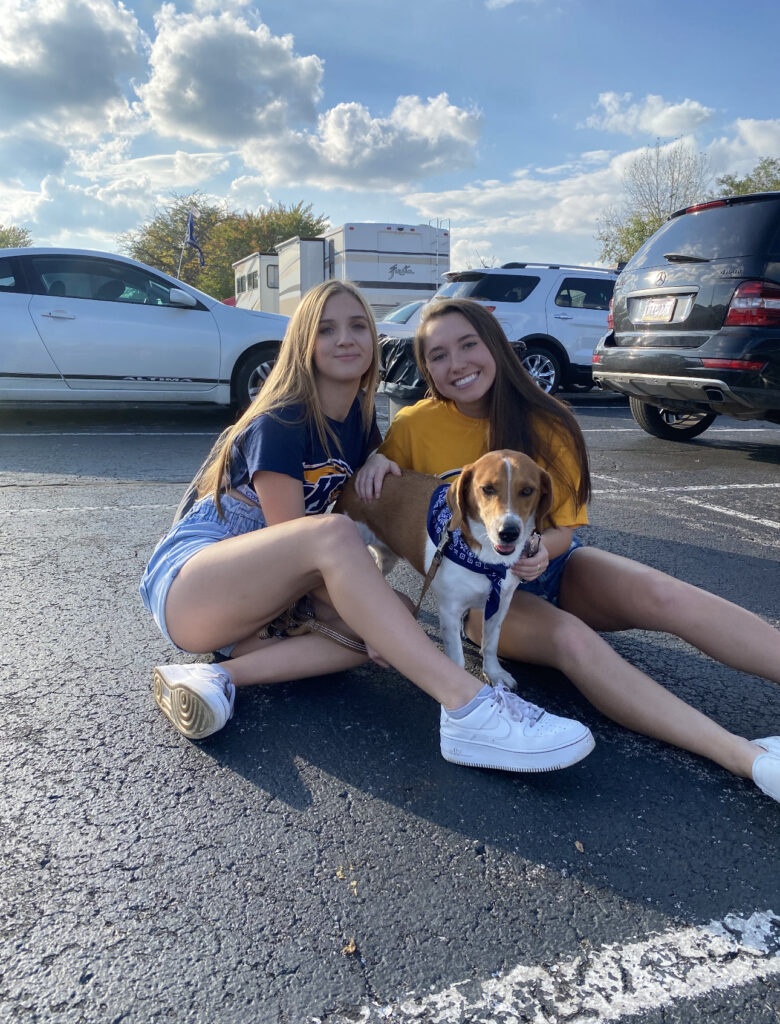 "At first I thought it would be harder than I thought to adopt her, but I got really lucky and it went smoothly,"

Chesca Salvatore (left)
Many shelters charge adoption fees that cover rehoming fees, shots, and even cages. Salvatore paid just a little over 300 to adopt her precious pup.
Another issue that director Lehman has found is that shelters sometimes find trouble finding people who are willing to pay to adopt dogs. This leads to them looking elsewhere for cheaper options. Many Facebook pages are filled with animals people don't want anymore and are trying to get rid of for no charge at all. One example of this is a Facebook Page called "Ohio FREE Animals Only" which has a little over 10,000 members. For some people it is their only option to get a dog but it also can lead to people who don't have good intentions getting ahold of these animals.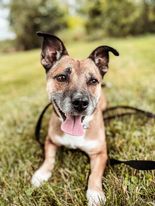 With an increase in dogs at the shelter it also causes concern for resources available for the dogs. Director Lehman explained that donations are one of the biggest ways shelters provide for the animals. When they have too many dogs, they run out of food faster, don't have enough toys for the pets, and don't have enough funds to keep the shelter running normally.
Volunteers are another crucial aspect to making the shelters run smoothly. At the Wayne county shelter they have eight employees but would need 12 to have a full staff. Finding workers has also been a major issue post Covid-19.
With so many other issues going on in the world, it may be easy to look past this evolving crisis of abandoned pets. However, shelters need help now more than ever. Doing small things like donating can make such a big impact. Animals have similar emotions as humans do, and they deserve to be cared for just like everyone else.