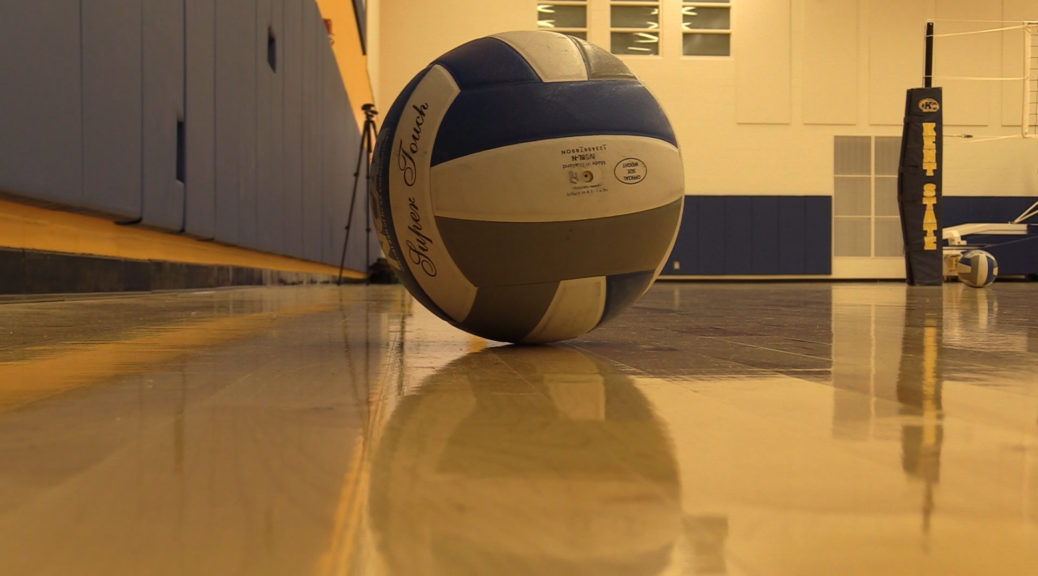 Life of a Student-Athlete: A Three-Part Series
Life of a Student-Athlete: A Three-Part Series
The day-to-day life of a student-athlete is full of a very rigorous schedule, which includes everything from games, practices, lifts, meetings, treatments, and of course, classes.
Some sports are more difficult to balance, while other sports may not be so bad, but regardless, every student-athlete around the world is held to the same, high standard as the next. Having to worry about classes to stay eligible to play, while performing at the highest level possible, it is not an easy feat.
But for Myla King, a senior volleyball player for Kent State University, she knows that the life of a student-athlete is very difficult, and says it can be overwhelming, especially at first.
"When you come to college, you're on your own. But it's kind of different, yes, we do have coaches, we do have advisors there with us to help us get through everything but at the same time, I think just taking to account, I think we can get more credit about how we handle everything." King said.
Angie Hull, who is the Associate Athletic Director for Academic Services, says that being a student-athlete is a lot like working a full-time job.
"I usually compare it to kind of like a person who might have a full-time job and then trying to be a full-time student at the same time," Angie said. "So, it would be similar to that type of person where you still have your responsibilities of going to class and doing everything that comes along with that."
Yet many outsiders and fans of the sports don't see it that way, as many student-athletes are misunderstood. They think many of these athletes are on full-ride scholarships, but that couldn't be further from the truth.
"I think there is also a perception that all of these athletes are on a full-ride scholarship. So, there are only four of our teams that are headcount sports, meaning they have full-ride scholarships, but it's only a small portion of the team that has that," Hull said.
Although these student-athletes have these hectic and crazy schedules, what they also have, are some outstanding resources. Everything from university-trained tutors, counsellors, advisors and even student-athlete development, student-athletes have all the help they can get.
Kerrie James-Hunter, a former student-athlete and current Assistant Athletic Director for Academic Services, has high praise for the university, with adding to what resources are available for the athletes.
"They've continued to increase what we can provide to the student-athletes since I've been here and I think those who take advantage of them, tend to do very, very well."
Another thing brought onto the student-athletes at Kent State is an issue that has been a big topic of discussion amongst many athletes: Mental Health.
Katie Shilling, who is the Associate Director for Student-Athlete Development, emphasizes the importance of mental health, by sending out something every Monday called "Mental Health Monday", giving out tips on things like sleep, using a calendar to keep, and everything in between.
One major professional athlete that has really shined a light on this issue, is professional NBA player Kevin Love and his mental health foundation, which launched last year, has shined a light on the importance of mental health in athletes.
However, another thing that Kent State does, is preparing its student-athletes for life after their sport, helping student-athletes build resumes, as well as put them through mock interviews, just to make sure they have everything ready for a life after sport. If an athlete does want to go pro, Shilling says they will always have a backup plan in place, which again, includes a resume at the very least.
But again, not every student-athlete can go pro, or maybe doesn't want to go pro.
"About 90% of our athletes will not go on or have no intentions of even going on after this," Angie Hull said. "So, especially our female sports; there's just not that opportunity out there for them. So, their number one thing is to get their degree
Women's basketball is one of the few women's sports that has a professional outlet. However for players like Myla King, who plays volleyball, a majority of female athletes won't go beyond their collegiate careers, so it is even more important for them to get their degrees.
The numbers between men's collegiate sports and female sports turning pro are very, very skewed. But there is hope for student-athletes after sports.
According to Katie Shilling, there is a 98% hiring rate straight out of college for their student-athletes, which is an astounding and remarkable number.
"I have a lot of employers reach out to me directly and they state that every student-athlete that they've hired has been successful because of the things they learned in sport," Shilling said.
Things like learning to be accountable, or having good time-management skills, or just being a reliable and disciplined worker, all of which are traits that a majority of student-athletes take with them after sport.
The life of a student-athlete might be fun, but it is not easy. But it's the things they learn through their years of playing the respective sport, that truly takes them to higher places than other people, making them outstanding workers and even better people.