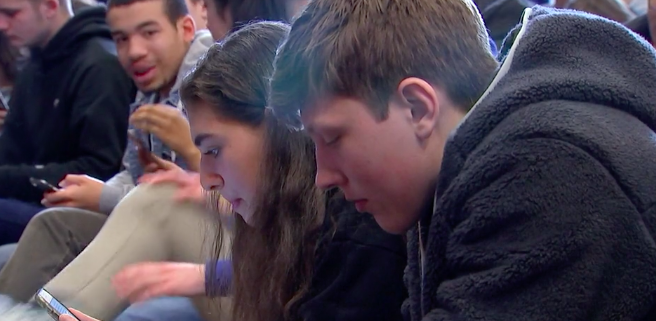 Kent health professionals discuss overcoming anxiety in competitive society
Kent health professionals discuss overcoming anxiety in competitive society
Madison Tromler
Professional Licensed Mental Health Counselor Joan Lucci can remember having one form of anxiety as kid.
"I recognized, 'Oh my gosh,' I had social anxiety when I was young, and I had no idea," Lucci said.
She's not alone. The Anxiety and Depression Association of America says 40 million Americans have an anxiety disorder and only about 37 percent seek treatment.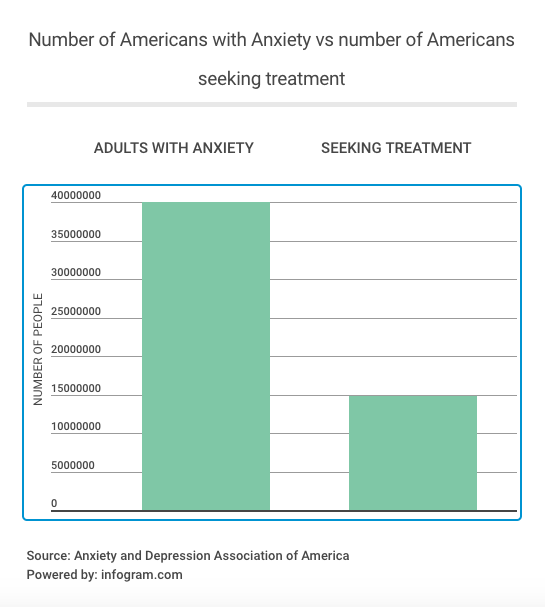 The World Health Organization reports anxiety disorders are the most common mental health disorder worldwide.
Kent State University Health Center Psychologist Dr. Jayita Datta said there are symptoms to watch for.
"…Extreme breathing, you are having palpitations, sweating…" Datta said. "If you are kind of antsy for more than six months, than you have a diagnosable condition."
Datta and Lucci both agree societal pressure plays a role in modern anxiety.
"It's gone beyond basic survival," Lucci said. "We want bigger and better and faster everything, and we've become a competitive society."
Both also said there's more pressure on the younger generation to succeed, especially in school.
"…Assessments, monitoring, goals…" Lucci said to name some examples of student expectations.
However, there are ways to cope with anxiety; one simply being the way individuals start their morning.
"Every day you need to start out with quiet time," Lucci said. "We set the alarm, we're so tired, we're so driven…We don't give ourselves time to have a slower part of our day to create spaces between that chaos."
Another important component of mental health is to take care of the body.
"Make sure you're eating enough protein; Make sure you're getting enough water; Make sure you're getting enough exercise…social life…" Michelle Culley said.
Culley said striving for the healthy work-life balance is also significant.
"I can't tell you how many people tell me they answer work emails at 10 o'clock at night…No." She said.
Lucci said it's appropriate to seek professional help for anxiety when it begins to take control of your life.
"To the point that it's distressful and it impairs your life…that's when you have a disorder," She said.
Datta said, "Research has shown a combination of counseling and medication to be fruitful for managing anxiety and depression."
"One of the neatest things about anxiety is it's the number one psychiatric condition, but it's the one that has solutions." Lucci said. "It's the one that can be fixed."
She said her experiences teach her to have compassion for those struggling and stresses to remember the importance of life in this fast paced society.
"The way I look at it is…Your emotions are your friends." She said. "We have to reflect on really, 'What is success?' Is it bigger and better, or is it that you can do what you like to do and have a passion for and afford the life you would like to have?"
For more information on treatment, click here.