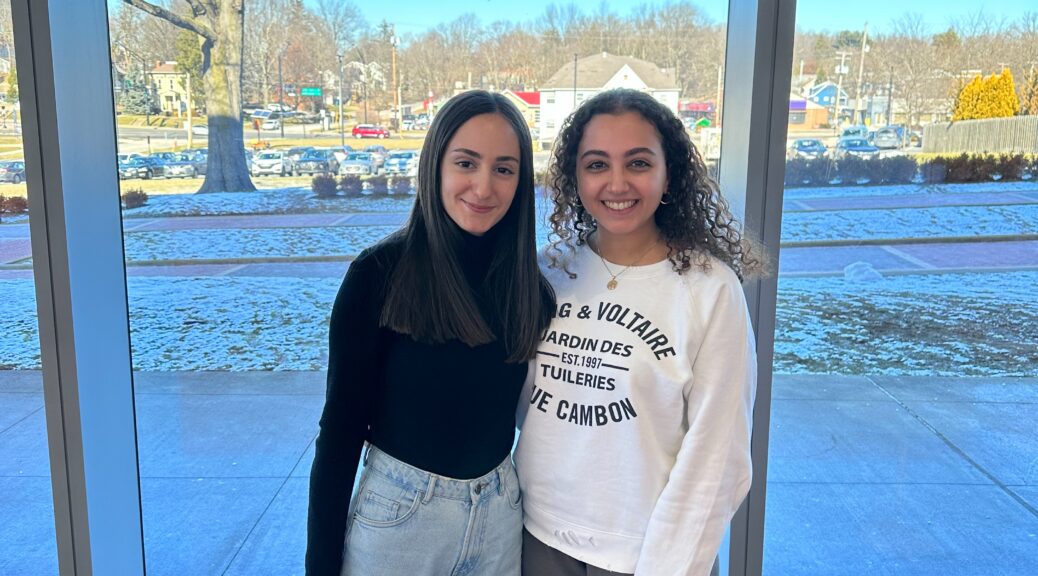 From Lebanon to Kent State
From Lebanon to Kent State
When fourth-year students Carina Joseph and Rebecca Mansour started their journey to Kent State when they boarded a plane in Lebanon.
Adapting to the new culture has been challenging, but they have had each other to lean on.
"Rebecca and I weren't that close before, but because we knew we were coming here, we took this chance to get closer," Joseph said. "Because of the same experience we are going through, we became closer, which made it so much easier."
Joseph and Mansour came to Kent State for the spring 2023 semester, continuing their architecture degrees, and they've noticed significant differences in student lifestyles.
"In Lebanon, there's a thing that we do not study at university, and we always take all of your stuff with you back home, and you study at home," Mansour said. "But here, each person has his or her assigned desk, and they stay here 24/7 until they finish their work."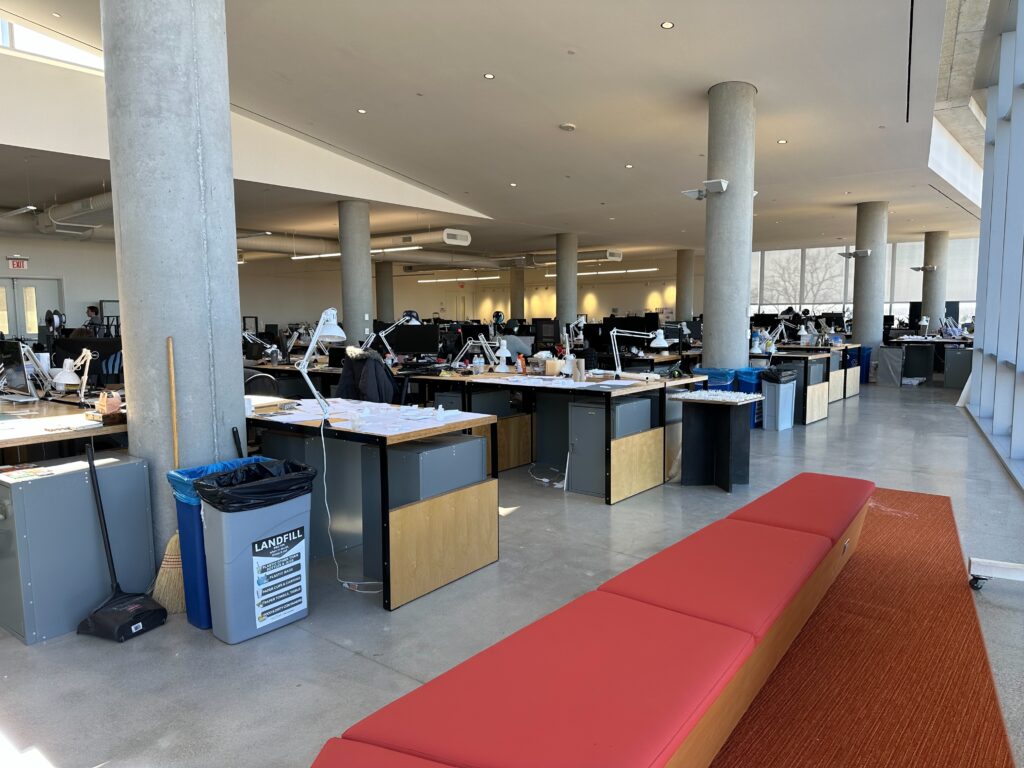 Joseph said that even class sizes took some getting used to.
"We wanted to come here as a source of getaway from the chaos."

Carina Joesph
"Each class at home has 10 students, and each class is in a physical classroom, and you work on your own," she said. "But here, there are around 80 students in the studio classes, and everyone is working together."
With the many political, social and economic problems that the Lebanese people face, Mansour and Joseph are happy to be facing "regular difficulties" as 21-year-olds.
"Every day, something new happens there, and something changes," Joseph said. "So I think that's what is also why we wanted to come here as a source of getaway from the chaos."
Even something as simple as public transportation it's taken some getting used to for the two Lebanon native students.
"We have no public transportation at home; everything is on you to figure out how to get where you want to go," Mansour said. "It's taken a little time here to get used to that."
With only being away from home for a few weeks, the missing home feeling hasn't settled in for the two students, but the one thing they miss is the nightlife.
"There's something about the Lebanon nightlife and just going out with our friends back home and then partying at night," Joseph said. "Everything at home was planned out, and stuff here just kind of happens."
Back in Lebanon, Joseph and Mansour lived at home with their parents, and this is the first time they've been on their own.
"It's this feeling of trying to be independent that I've enjoyed," Mansour said. "Washing your own dishes and your clothes. I think it's nice and not something I was used to doing."
Joseph said that I can learn who I am as a person.
"It gives you a sense of control over your own life, and you learn from your mistakes," she said. And I feel like I'm learning a lot about how to deal with my own problems."
This is different from how it typically is in Lebanon, they said. Most of the time, you're staying at home till marriage.
Joseph's family has missed her, but she thinks they'll enjoy some time without her.
"I'm the loud one in the family," she said, "and they've told me that house is pretty quiet since I left to come here.
From roommates to other family members in the United States has provided them with a sense of feeling at home.
"Our roommates have been great, honestly," Joseph said. "She always wants to take us in her car and has taught us how to use our meal plans. It's these small things that she really helped us with."
For Mansour, she has a family member that lives in Bowling Green whom she hasn't been able to see in a while.
"It's nice being able to reconnect with her," she said. "Since being here, she's made it more than known that if I need anything, she'll be there to help out."
As for traveling while they're here for the semester, it is all about trying to fit as much as they can into the four months that they're here.
"I think we will start with Cleveland just because it is so close to us," Joseph said. "We do have plans to go to LA during spring break, and we hope to go to New York."
Mansour said it can be hard to manage your time while taking in the travel aspect and also remembering that they are both students.
"It can be so overwhelming because of the studio that we're in; it's a lot of work," Mansour said. It's been tough for us to make sure we do well and, at the same time, try to enjoy it."
"live the experience you want and create your own stories"

Carina Joseph
Their advice for the next group of students that get the chance to have this experience is "enjoy the moment."
"You're here for only four months, and they can't expect anything to happen," Joseph said. "I would tell them, do not expect anything, just come and live the experience you want and create your own stories."