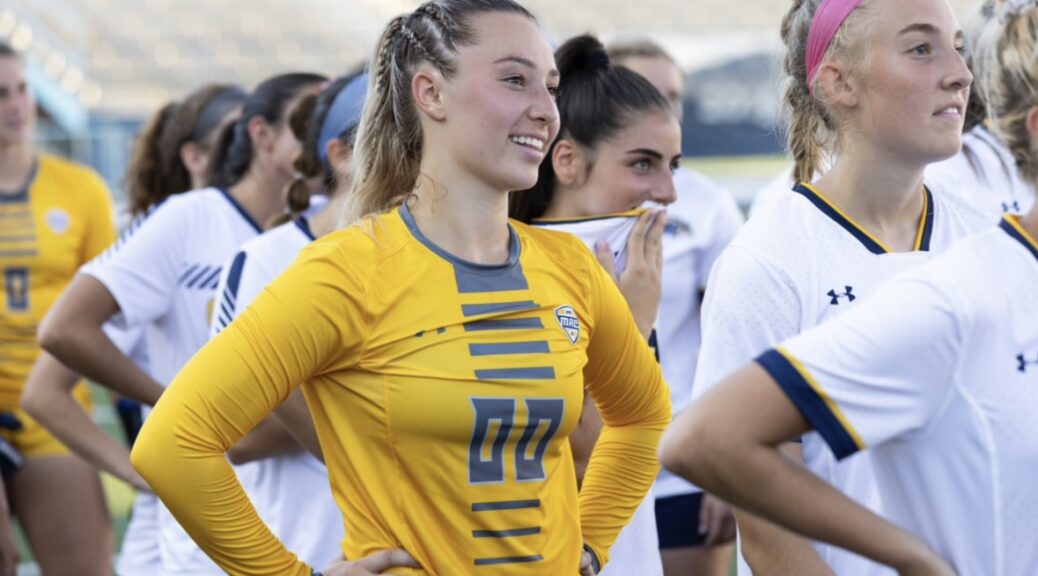 Home Away From Home
Home Away From Home
How does a kid from San Diego end up in Kent, Ohio? The answer to that question is simpler than you may think.
Kent State provided Heidi Marshall with something not a lot of people get: a second shot at her dream.
"Growing up, I always played soccer and it was always my dream to play college soccer at a high level," Heidi said. "Going into my freshman year of high school, I knew that was something I would be able to do."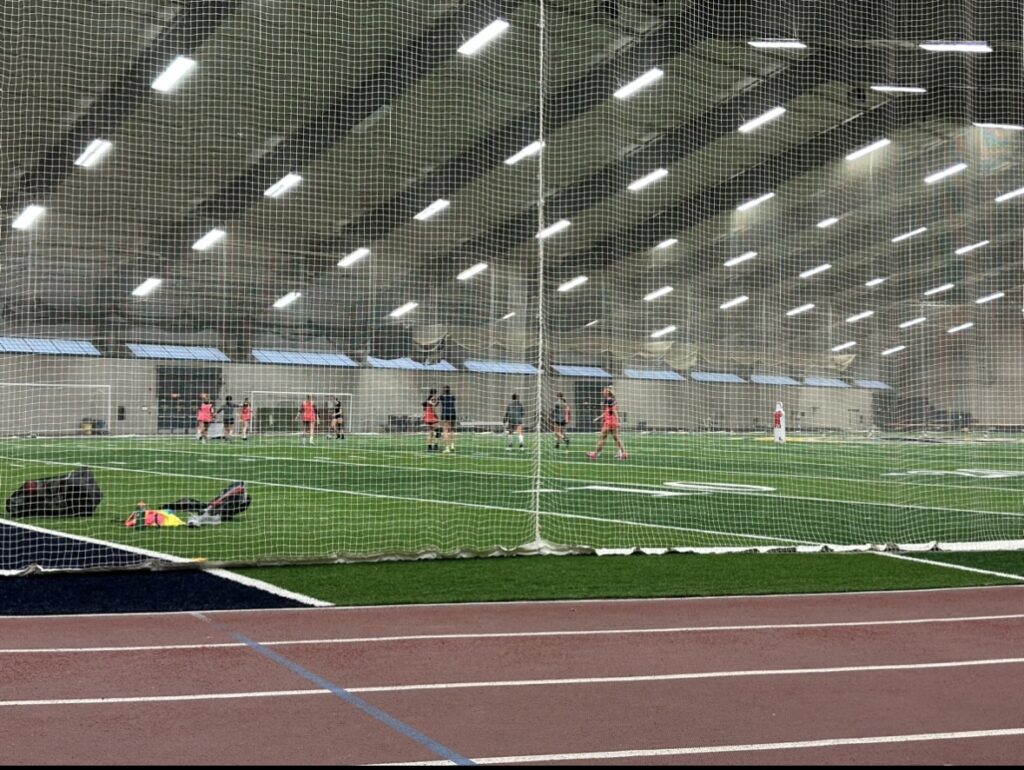 Kent State was not Heidi's first choice. She had been heavily recruited by a few big time schools, and had even received some offers. Outside of soccer, Clemson was Heidi's dream.
"I went on visits to Boise State, Colorado State and Virginia Tech, and I was really honing in on Boise State," she said. "I gave them my verbal commitment my sophomore year of high school."
All that would change after Heidi suffered a gruesome injury at a national tournament in Colorado. She took a blow to her leg that resulted in a broken tibia and fibula. All the offers quickly went away.
She grinded to get back to 100%, and finally was able to play again nine months later – just in time for the COVID-19 pandemic to hit.
Kent State found Heidi through club tournaments in Arizona. Her and her teammates drove down every weekend, looking for any playing time they could get. She visited once, and committed in April of her senior year of high school.
Despite Kent State not being her first choice, Heidi says she wouldn't change a thing.
"I would've not met any of the people that I've met since I got here," she said. "I think if I did go to Clemson, I wouldn't have fit in or have been able to live the life that I am right now."
Heidi has already gotten involved with several organizations around athletics that have improved her experience.
"Obviously I'm involved with soccer, I'm a student athletic ambassador, and if I would've not been here right now, I wouldn't have had those opportunities in such a close knit community," she said.
"It was always my dream to play college soccer at a high level."

Heidi Marshall
Heidi says her teammates are a big reason why the 2,400 mile transition was much easier than she expected.
"We all get along so well. This is a sisterhood that welcomes everyone with open arms. It's really an awesome team, and I had a second home when I got here," she said. "When I was having the hard times away from my family and when I was feeling down, they really come in and help a lot. The girls have done an amazing job of accepting each other and we do a ton together."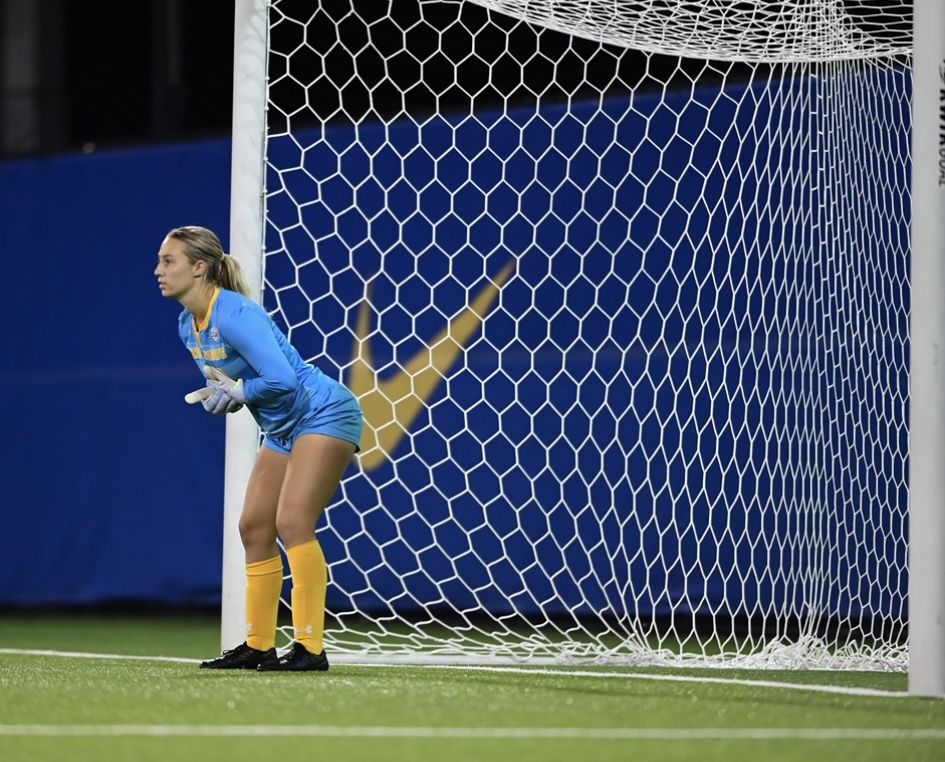 Being a division one female athlete does come with its challenges, and Heidi recognizes that.
"It's hard seeing the men's teams get to travel and stuff. We get to do the same things, but we are just on a much smaller budget," Heidi said. "I wouldn't change anything about it though. You have to really do good with what you have. I'm not going to get down on myself just because we don't have enough, or get enough recognition. I wouldn't change it."
Heidi Marshall was just a kid from San Diego, California. She was a kid that would do anything to make her dream of playing college soccer become a reality. After losing offers from big time soccer schools, she found solace in a small northeast Ohio town.
"You really have to do good with what you have."

Heidi Marshall
"Kent State 100% gave me the second chance I needed," she said. "When that offer from Kent State came through, I said, 'Hey, this is what I dreamed of. I might as well go try it.' It's been the best thing that's ever happened to me. I can't even put into words how lucky I am."
Heidi will be the starting goalkeeper for the Golden Flashes soccer team this upcoming season. At just 19 years of age, she's already faced a lot of adversity.

Nothing she can't handle.