One Foreign Adopted Student Athlete's Unconventional Path to Kent State University
One Foreign Adopted Student Athlete's Unconventional Path to Kent State University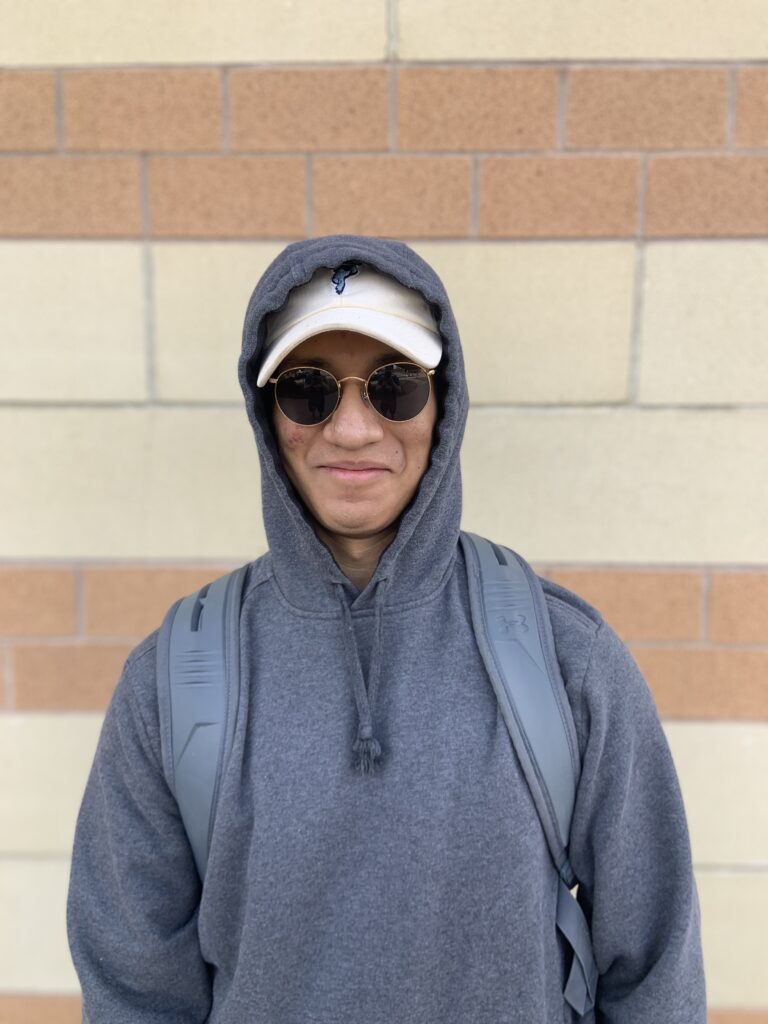 From unwanted child to Kent State hockey player.
For most children being in the adoption process can make you feel very uncertain about your future. It can also make you feel unwanted and not worthy to be here.
However, that is the opposite for one Kent State student.
Jacob Schaltenbrand was born in Guatemala and at the age of two his original birth parents did not want him anymore.
He was sent to a foster care facility in Guatemala and then shipped to the United States, like a package.
"I believe my parents were too young and poor to afford a child at the time of my birth and didn't want the extra burden."
Jacob was wanted.
Eric and Rebecka Schaltenbrand were wanting a son to call their own.
"They picked me up and took me back to their hometown in Avon Lake, Ohio," he tells me.
For most of his childhood, Jacob would play many different sports.
He played baseball and ran track but fell in love with hockey.
"Hockey has been a big part of my life," he explains. "I even got many offers to play on a really good travel team."
"In high school, I competed at a high level in track and field. I was able to finish top three in the entire state of Ohio for the 400-meter race."
Although he loved hockey, it was his ability to compete for track and field that gained him a good bit of offers to run track at the Division I level in college.
Some of these offers include Michigan State University and Louisiana State University.
"I was always a really skilled runner, but I'd much rather go to college for hockey. However, I think it was best to run track at the Division I level because it had been a dream of mine to be a D1 athlete all my life."
Unfortunately, one day when Jacob was still practicing for his travel hockey team, one of his coaches accidentally bumped him too hard and caused his ankle to twist.
"I was in a lot of pain, and I was worried about my future with track and field or even hockey. I know it was not good because I was not able to even walk, my father had to help carry me off the rink," he explains.
When he was rushed to the hospital, doctors confirmed Jacob that he had broken his ankle and would have to sit out of sports for months.
"The injury really took a tough toll on my mental health," he says. "I felt defeated and robbed of everything I have been working hard for."
This also caused many schools to pull their track and field offers and only a few would allow him to walk on their track and field teams.
"Instead of walking on I decided to pursue hockey at the junior professional level for the Columbus Mavericks."
After a short season with the Columbus Mavericks, he decided he wanted to go to college and applied for Kent State because they also had a hockey team.
"Even though Kent State did not have an official NCAA team, they did have a Division I Club Hockey team that wanted me to play."
Upon his arrival on the campus, Jacob meets with the coaches and decides he will go to this school even though he won't be on any scholarships.
He starts his freshman year in the spring of 2022 and was undecided about what major he wanted to do.
Since he was still injured, he had to miss this entire hockey season with the club team and just focused on recovery.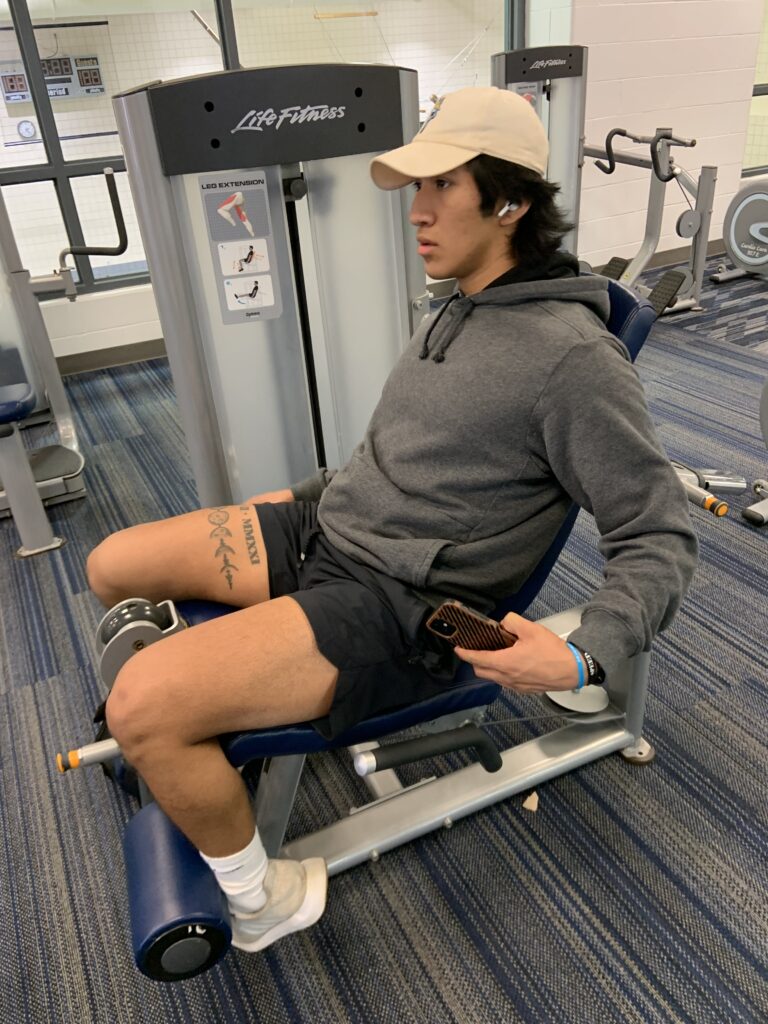 "The coaches want me to compete at the best level I can, I feel like I can play now but do not want to risk it."
Jacob currently is in his sophomore year and is thriving in the classroom receiving over a 3.5 GPA and making the dean's list.  Jacob is an "introvert" and likes to usually stay to himself for the most part of the week.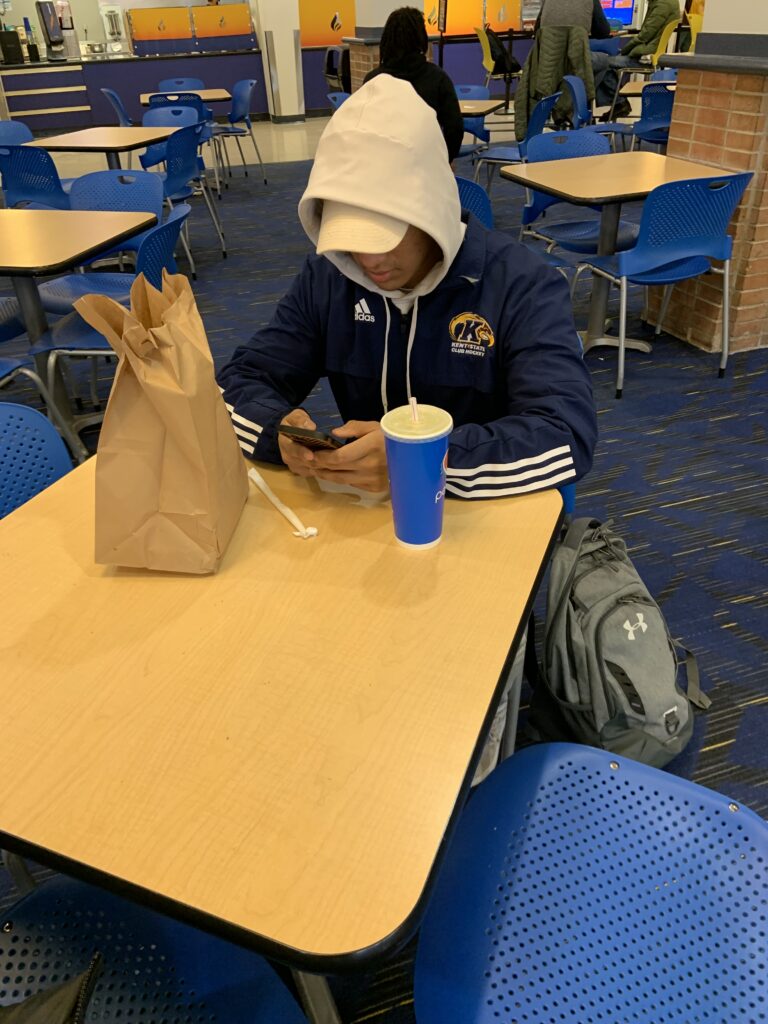 "I spend most of my time either training, eating alone or even just sleeping for long periods of time in the day."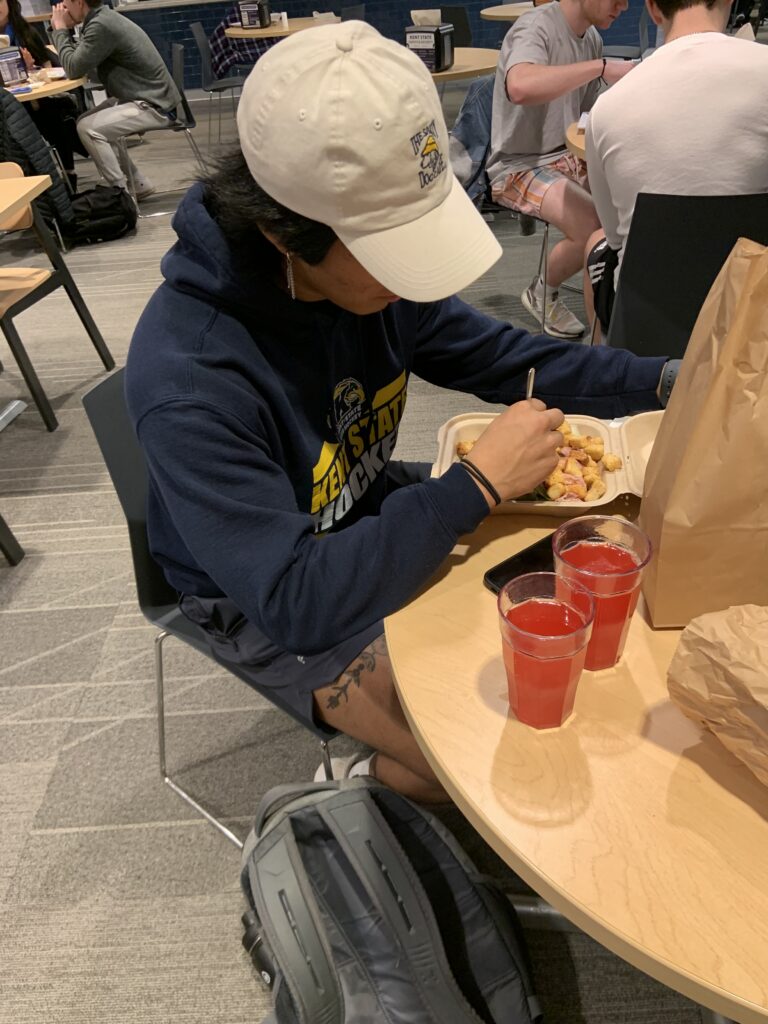 "I like Kent State thus far, I feel like I have made a good number of friends and I am pretty sure I want to pursue business as my major. I believe the overall goal is to continue working hard in the gym and in the rink. I want to be able to go on and potentially get a chance to play professionally," he said.
"My life has been really good I would say," he tells me. "Even though I was adopted from another country, I definitely was not old enough to remember and it does not bother me at all."
"I am just glad I have a family that loves me and that I am still able to play for the club hockey team because I love hockey."
Even though Jacob never got to accomplish his dream of playing Division I hockey for a big time school, he is content with where he is right now, as well as doing well in school. He expects to graduate in the next two and a half years with a degree in finance or business.