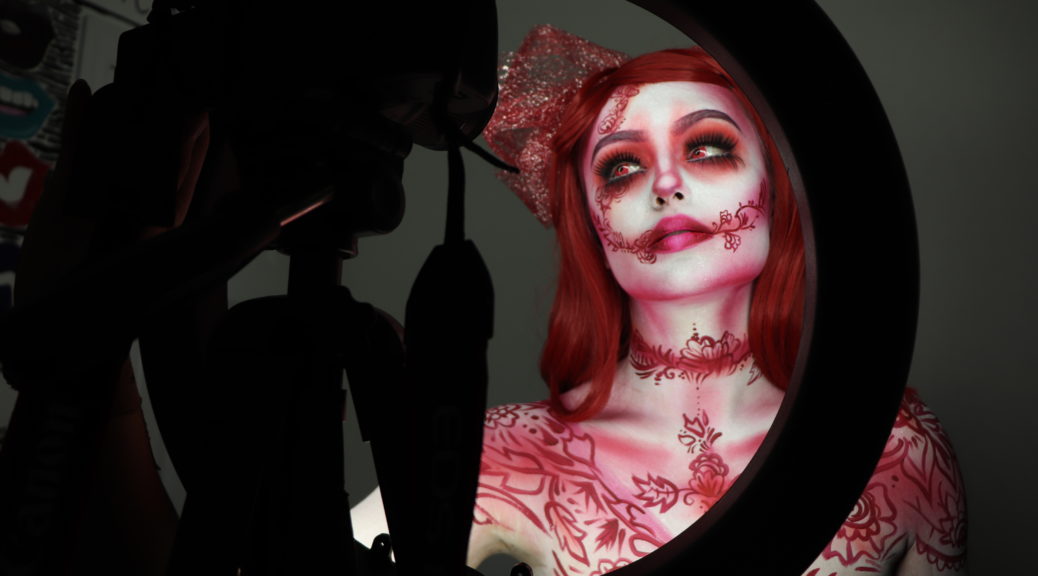 Small Town Girl Who Is a Big Time Artist
Small Town Girl Who Is a Big Time Artist
NORTH ROYALTON – A small town girl who is making a big time name for herself.
22-year-old, Carrie Esser has been painting and doing art for quite some time now.
Esser is a full body painter who has been painting people since she was a junior in high school.
"Being able to create something that wasn't there before I think it's a really neat thing," said Esser .
 After sitting down with her, Carrie described herself as creative and innovative. She loves to problem solve and find new things, but one thing she really thrives off of is competing.
"I did a lot of sports but I would get bored of them so I think I start with gymnastics the longest, and I love competing in that also," said Esser.
Being a body painter for Esser is not just all fun and games.
She has made a real business out of her love for art and it is called Makeup Madhouse, which she started in 2017 because of a business class at Kent State University.
" I have been working on it non-stop since it's a slow growth and I just want to keep growing that and being able to pursue body painting full-time and make it applicable," Esser explained.
She not only offers body painting, she does face painting and bridal makeup as well.
Although her "passion is really in the art side of makeup so a lot of the times I do full size body paint or intricate face paints," said Esser.
The main reason she loves doing body painting so much is because of the canvas.
"I love showing people and hearing their reactions and what they think of it…and then also having the canvas be a living breathing person as your piece of art," she explained.
The only problem with that she says is the fact that once she is done painting, it can't stay forever. The art has to wash off and go away and that makes her a little sad every time.
She grew up in North Royalton with her mom, dad, and older brother.
Essers father, Randy Esser says that he has always seen an artist in her, even since she was younger.
" Thinking she started about four years ago and beyond that or before that she did this little thing with little figurines, clay figurines and she created a website. She was selling them across the country and I think even across the world. So, that's kind of where that whole business entrepreneurship thing came and started from," explained Esser's father.
The beginning of the painting on human beings began in high school after a talent show. She got a lot of recognition for her art and wanted to keep it going from there on out.
Esser has an Instagram where her biggest following is, with almost 15,000 followers.
Her name started getting around a lot faster once she got into her painting competitions. Esser began to do small little instagram competitions and ended up winning multiple of them.
Once that happened she turned to national competitions, and this is where things get interesting.
She entered the NYX Face Awards where you can win 50,000 dollars and a trip to Los Angelos if you got. She entered in 2015, but she says "my skills were not built up yet and I was very bummed out by that."
She then entered the competition again in 2018 where she made it to the top 12 of the country.
Then 2019 came around and she decided to give the competition one more go.
"I entered on a whim and got hand selected for the top 30 again and then I made it to top 15 and then all the way to the top five," said Esser.
Esser was able to receive over thousands of dollars worth of makeup products from NYX during that competition.
"I use for my clients and it all goes right back into my business," Esser said.
Doing these competitions has made Esser realize that her future is painting.
A dream job for her would be "working with celebrities or artist or just other creative people and mashing all our ideas."
Trying to accomplish that goal won't come easy though. Right now, Essers main focus is on her.
"My biggest challenge is figuring out how to have my own business and become financially stable and independent on my own….I'm trying to figure out the right ways to balance everything and be able to have a business and my personal life," said Esser.
Carrie Esser is living out her dream everyday, making it a reality one paint at a time.
Reporting for TV2, in North Royalton, Gianna DaPra.