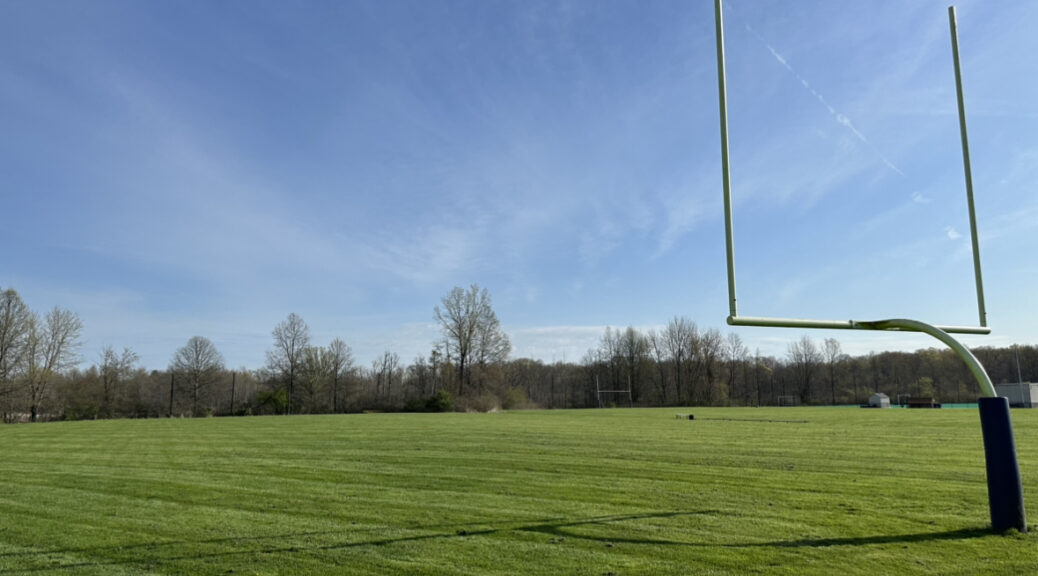 Players want a more natural playing surface
Players want a more natural playing surface
Athletes have their horror stories. A certain piece of grass was just too long one day. Their cleat got jammed in the playing surface just the right way.
Players feel these horror stories have become all too common with the prominence of artificial playing surfaces. We call it turf.
Turf first surfaced in the professional sports world when it was installed in the Astrodome in Houston, Texas. It was built in 1966, and facilities managers were struggling to maintain the natural grass field due to the lack of sunlight. Needing a quick solution, they turned to a grass substitute known as ChemGrass, which is known today as AstroTurf. Today, it is manufactured in over 60 countries world-wide.
There have been three generations of sports turf, each of which have had their own pros and cons. The first generation of turf caused several burns, both from friction and heat absorption on warm days. First generation turf also wore out quickly.
Second generation turf was a step in the right direction, but it did not match the behavior of natural grass. As a result, players in several sports like football, baseball and lacrosse noticed a difference in the feel of the ball and how it bounced on the turf.
Today, we have third generation turf that includes improvements such as wider spacing in the blades of grass allowing for less stress on joints. The use of polyethylene rubber granules was also a new step. The granules were designed to help cushion the impact of players hitting the ground.
Despite all these improvements, players still find themselves favoring grass.
"If the grass is actually well taken care of, I would prefer to play on that for sure," said Mitchell Evans, a tight end for the Notre Dame Fighting Irish.
The main reason for the players' preference?
Injuries.
If the grass is well taken care of, I would prefer to play on that for sure.

Mitchell Evans, Notre Dame TE
Data from the past NFL season showed that grass was "significantly safer" than turf. The main concern for the players is non-contact injuries, mainly more serious leg injuries such as torn ligaments, which are much more common on turf than grass due to the consistency of the surface.
Odell Beckham has had his career derailed by a non-contact injury from turf during Super Bowl LVI. His cleat got jammed in the turf in just the right way, causing him to tear his ACL.
JC Tretter, the president of the NFL Player's Association, laid out the player's concerns about playing on turf fields.
"For six consecutive years, injury rates on synthetic surfaces were far higher than on natural surfaces," Tretter said in a letter to the NFL. "Grass is a significantly safer surface than turf."
The data the NFLPA collected back him up. The injury rates over the last five years, which are mapped out below, are marginally higher for those playing on a turf field.
The numbers calculated by the player's association come from injuries that occur every 100 plays.
The players are quick to blame turf for their injuries, but some doctors feel there is not real concern.
"The NFL is a scientifically driven business," said Dr. Duane Ehredt, a foot and ankle surgeon at the Kent State School of Podiatric Medicine. "They're making educated decisions, not just emotional guesses at stuff. If it was truly detrimental to the players, they wouldn't do it."
While the data suggests turf is more likely to injure a player, it is important to note that there are more turf fields in football than there are grass.
To Dr. Ehredt's point, even with the pushback from their own players, the NFL still will not budge on the topic. They insist that turf fields are safe. Cost no doubt has something to do with the league's stance.
Although turf is more expensive to install, it generates much more revenue since it costs less to maintain over a 10 year period. While the resurfacing cost is also higher, turf only needs to be resurfaced once every 10 years, while grass could need re-sodded two or three times in a 10 year period.
The type of shoes you wear are a huge risk factor.

Dr. Duane Ehredt, KSUCPM
In addition to the immediate impact that turf can have on players, some have also expressed the long-term effects that it can have on their bodies.
"Well manicured grass I prefer no doubt," Trey Shaffer, quarterback at Mount Union, said. "Turf is definitely harder on our bodies over time."
How well kept the grass is has a lot to do with where it is growing, as well.
"Our bowl game against South Carolina was in Jacksonville. That grass was really clean and had good footing," Evans said. "The grass we played Navy against though, I didn't like that."
Notre Dame players use the same cleats when playing on turf that they use when playing on grass. Due to their contract with Under Armour, they only have a certain amount of options when it comes to cleats.
The game Notre Dame played against Navy was in Baltimore at M&T Bank Stadium, the home of the Baltimore Ravens. The NFL struggles to manage even some grass surfaces.
There was major controversy over the sod that was used for Super Bowl LVII between the Kansas City Chiefs and Philadelphia Eagles. Players claimed the field was incredibly slippery and difficult to find footing on.
"I think these brand restrictions are a big issue for players," said Dr. Ehredt. "They get locked into these particular companies' restrictions, and there may be gear that doesn't suit them. The type of shoes you wear are a huge risk factor."
The NFL uses "the Clegg test" to test the hardness of playing surfaces. An impact hammer measures and controls the strength and consolidation levels of the surface.
On Christmas Eve, 2022, the Carolina Panthers' artificial turf failed the Clegg test. Some players described the surface that day as "like concrete," and they were worried about wearing cleats because they would get no grip.
The NFL let the game go on as scheduled, despite knowing the surface was unsafe to play on.
Turf is definitely harder on our bodies over time.

Trey Shaffer, Mount Union QB
The rubber granules that are embedded in the surface of the turf can also often clump up, creating some spaces where the field is less forgiving than natural grass would be.
Turf fields are also a lot stricter than grass fields. Nothing can decompose into the rubber and sand mixture that supports the polyethylene faux grass that is above it, so there isn't much that players can take onto turf fields.
Football is the most common sport for turf fields to this point, but that doesn't mean they aren't being used for other sports as well.
There are currently five MLB ballparks that are using artificial turf as their playing surface: Chase Field (Arizona), Globe Life Field (Texas), loanDepot Park (Miami), Rogers Centre (Toronto) and Tropicana Field (Tampa Bay). All of these surfaces are housed in stadiums which have retractable roofs.
There's a huge correlation between playing on artificial turf and cancer now.

Gabe Cotrufo, City of Akron Paramedic and Arson Investigator
A much more serious issue surfaced in regards to baseball's artificial turf surfaces.
"There's a huge correlation between playing on artificial turf and cancer now," said Akron paramedic Gabe Cotrufo.
Artificial turf that was used at Veterans Stadium in Philadelphia was linked as a potential cause of a rare brain cancer in six former Phillies players. All turf is made with toxic compounds, and some rubber granules are still made with recycled tires, which can have heavy metals and other carcinogens in them. These deaths are a sign that artificial turf should have more regulation.
"The data is still pretty new," Cotrufo said. "It's definitely something we need to keep an eye on. I worry about the people who are working 40 hours a week installing and doing maintenance on those fields."
Players feel they're not as safe as they could be playing on turf instead of grass. Podiatrists disagree.
"These guys are making the same cuts a million times," Dr. Ehredt said. "For whatever reason, turf is kind of the scapegoat."
While the correlation with cancer is something to keep an eye on, the data is strong enough to suggest that grass is no safer than turf. Dr. Ehredt wanted to get that point across.
"Science – you might not like it – but it's the truth."