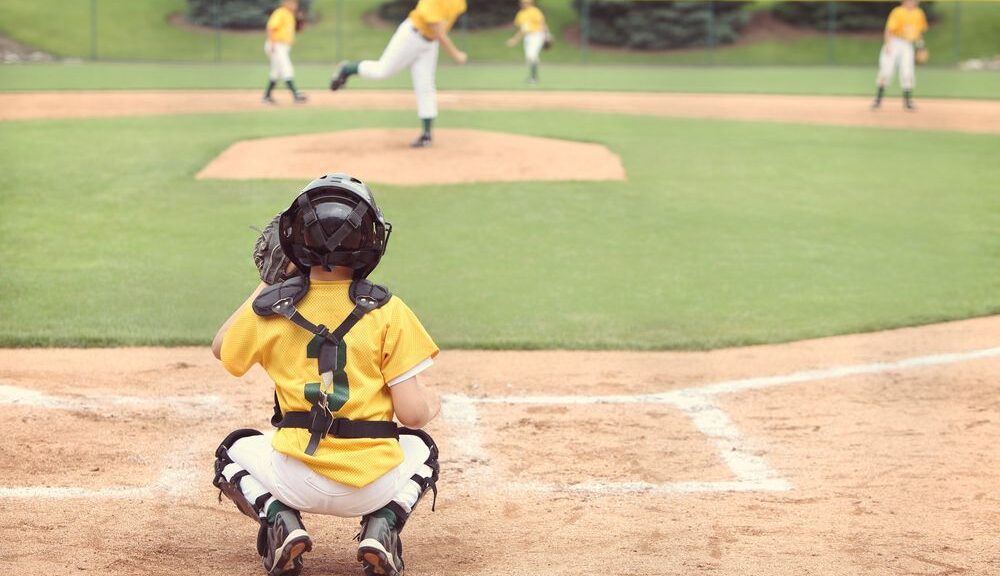 Adolescent Sport injuries on the rise due to number of issues
Adolescent Sport injuries on the rise due to number of issues
Sports is a part of growing up for a lot of young athletes, but what isn't taught by a lot of coaches and parents is the injuries that can happen in an instant. Recent statistics show there has been significant increase in injuries by young athletes since 2019. And according to the Center to Disease Control and Prevention (CDC), approximately 2.6 million young athletes from 0-19 are treated in emergency departments each year for sports related issues in just the United States.
The biggest cause is overuse. Children and young adults who are required to do repetitive motions like pitching a ball and swinging a bat are most at risk for injuries.
This chart shows data from a study by Ohio University that these sports are the most at risk of injuries of adolescents. In addition to this set of data Ohio University found that 27% of all injuries reported were head and face injuries, adding that concussions were the most prominent injury reported. This is alarming because having a concussion while the brain continues to grow in these young athletes can make the nerves that controls motor function in brain to deteriorate.
Dr. John P. DiFiori, the former president of the American Medical Society of Sports Medicine said that high-intensity training programs are leading young athletes into overuse and burnout injuries.
"Burnout and overuse are one of the most common problems that lead to injury in young athletes," he said. "The competitive nature and success most likely leads to these early injuries and can impact the way a young athlete plays."
"It's worrisome because these young athletes might try to ignore these injuries and play through it"

Dr. John P. DiFiori
DiFiori said that most overuse injuries can be healed with time and without lingering damages being caused, but it gets dangerous when athletes get impatient with the healing process and continue to play.
"Most burnout and overuse injuries can be treated without causing damage, but these injuries require long recovery times, which can make athletes restless," he said. "Due to these long periods of recovery. It's worrisome because these young athletes might try to ignore these injuries and play through it."
Jared Stephenson, 26, had some high hopes in playing for a division-one college for baseball before he tore his UCL in a game while he was in high school. It required him to have Tommy John Surgery. Tommy John surgery has been one of the more prominent injuries in baseball. Only a few pitchers in the major leagues has ever came back to their form after suffering a torn UCL. Tommy John surgery was named "Tommy John" because the operation of the Ulnar Collateral Ligament Reconstruction was first done on the pitcher Tommy John from the 1970's.
"I was having a really good senior year on the mound, I believe I was on a three day rest because that's how our rotation worked," he said. "I rushed back from my rest days to pitch a couple innings and the coaches didn't want to put me in and I was really adamant that I was going to pitch. Three pitches in I felt a pop and I was never the same again."
Stephenson said that if he would've taken the coach's advice, he thinks that he would've made it to the major leagues.
"If I had any advice for any young athletes out there, it would be to make sure you rest and you stretch," he said. "And please, if you're injured, wait until you're fully healed to start again."
Another way young athletes can get injured is by the lack of protection from the equipment. For example, in football the helmets have improved recently but concussions can still happen, and in the still developing adolescent brain, it can lead to long-term problems in the brain including CTE.
According to healthpartners.com, other reasons why such young athletes get injured in sports include a missed communication between teammates causing a collision, the lack of proper nutrition, improper teaching of technique, lack of warming up and stretching, and improper equipment or playing surfaces.
The most common types of sports injuries in adolescents are sprains, strains, and fractures, with the knee and ankle being the most commonly injured body parts. Injuries to the head and neck, including concussions, are also a concern, particularly in contact sports such as football, hockey, and lacrosse. Overuse injuries, such as stress fractures and tendonitis, are another concern in adolescent athletes who specialize in one sport and engage in high-intensity training without adequate rest and recovery.
This chart with information from Somerset Orthopedics and Sports Medicine shows what types of injuries and how much they occur.
Emily Dee, a trainer at TrAk Athletics in Akron said that injuries keep adolescents from reaching their full potential and even worse, could end their budding athletic careers.
"Not just the kids playing the sports, but the parents and the coaches need to be responsible for these young athletes," she said. "Sprains, bumps and bruises are part of the game, but these significant injuries like torn ACL, PCL, MCL will destroy your legs. Concussions will destroy a growing brain, there needs to be more safer options for sports equipment too."
Dee said that even though she doesn't train kids at TrAk Athletics, she teaches the same standard to her clients.
"I don't train young athletes but I do set the standard that in our practices everyone will be trained properly and safely," she said. "It's really important that these young athletes train right and make sure they have a healthy diet to get longevity and best results."
Karen Dobbs, the Berea-Midpark head coach for the girls track and field team said that she is trying to implement a new strategy to keep these injuries down.
"These types of overuse injuries happens all the time in track and field and it happened to me when I was younger," she said. "Track and field is a difficult sport to make sure everyone is doing what they know how to do safely. Especially since we have many categories, we have distance runners who need to gain endurance to have stamina for meets but also need them to do it safely so they don't injure their selves. Same with the short distance runners, a hamstring or an achilles injury can be detrimental for them."
Dobbs said that resting is the best way to avoid injuries, although even on good rest injuries can be rather unlucky.
"The best thing you can do to avoid an injury is rest. It all depends on it," she said. "In all reality, injuries either happen because something your doing isn't right or that you're unlucky. Injuries have happened to perfectly young athletes who are on good diets and rest. It's just a part of the game. I try so hard to ensure safety in these young student athletes."
According to UCLAhealth.org, these injuries in young athletes under 18 are on the rise. "A lot of the focus on injuries and their relationship to sports specialization has occurred in Little League and high school baseball, just because the number of ulnar collateral ligament (UCL) reconstructions that we were performing was starting to trend upward in kids who are under 18," Dr. Jones stated. (Champion, 2021)