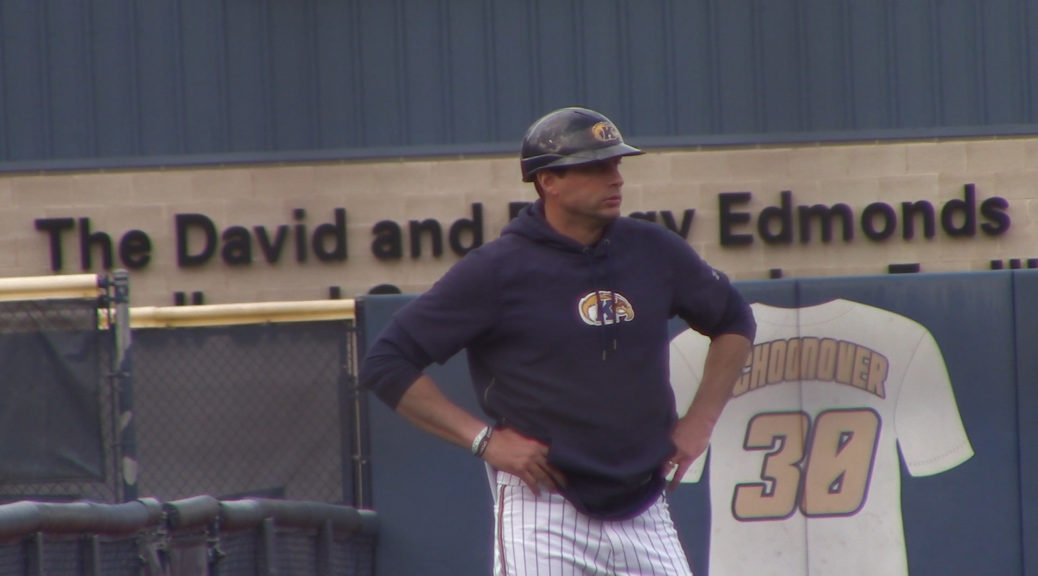 Kent State Baseball Coach Gets 200th Win As MAC Play Moves On
Kent State Baseball Coach Gets 200th Win As MAC Play Moves On
THE HEAD COACH OF KENT STATE BASEBALL SURPASSED A HUGE CAREER MILESTONE, BUT MAC CONFERENCE PLAY IS STILL IN FULL SWING. TV2's MICHAEL REINER HAS THE STORY.
Kent State Baseball head coach Jeff Duncan got his 200th career win against Western Michigan on April 5. Coach Duncan was named MAC Coach of The Year for the past three seasons. He reflected positively when he was asked about his successful career at Kent State thus far.
"It's been a great experience here at Kent. It's been an awesome opportunity to be here the last five years," Duncan said.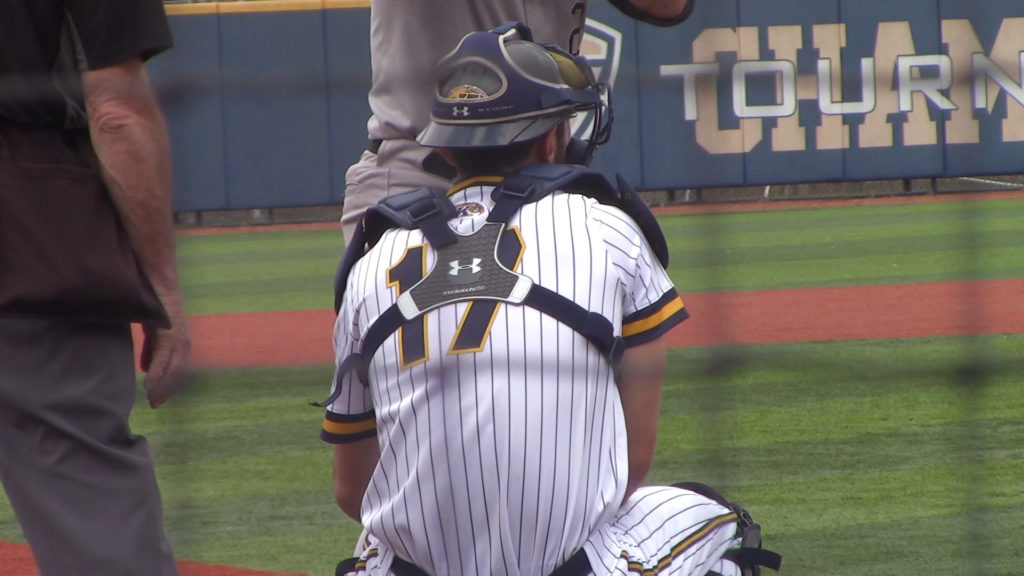 Senior Kent State catcher Pete Schuler has been with Coach Duncan for the majority of those victories. He explained that it was heartwarming to see him surpass the milestone. Schuler was recently named a nominee for the newly renamed Buster Posey National Collegiate Catcher Of The Year Award. The award is given to the top D1 college catcher in the country. Click here to see Schuler's career offensive statistics.
However, the Flashes do not have time to celebrate. The team is currently in 6th place in the MAC Conference standings. Even though Kent State has a losing record, junior right handed pitcher John Matthews does not plan to back down. "I have you know kind of like a bulldog mentality you could call it. I'm going out there and competing and doing whatever I can to hold a lead," Matthews said.
Catcher Pete Schuler is well aware of the obstacles that are in the way. He claims that the heart that his team displays is unmatched. "Everybody wants to win. Everybody wants to succeed. Everybody wants to see each other succeed," Schuler said.
"Everybody wants to win. Everybody wants to succeed. Everybody wants to see each other succeed."

Pete Schuler-Kent State Catcher
Coach Duncan explained that his team has to win one game at a time. Their goal is to make it to the MAC tournament and then win their 13th MAC Championship. He stressed that his team always has to stay humble and be ready to go. Coach believes that aggressive offensive play will be the key to his team's turnaround. "Especially offensively I really want to get the bat moving," Duncan said. "A moving bat is a dangerous bat and sometimes I feel like guys are passive."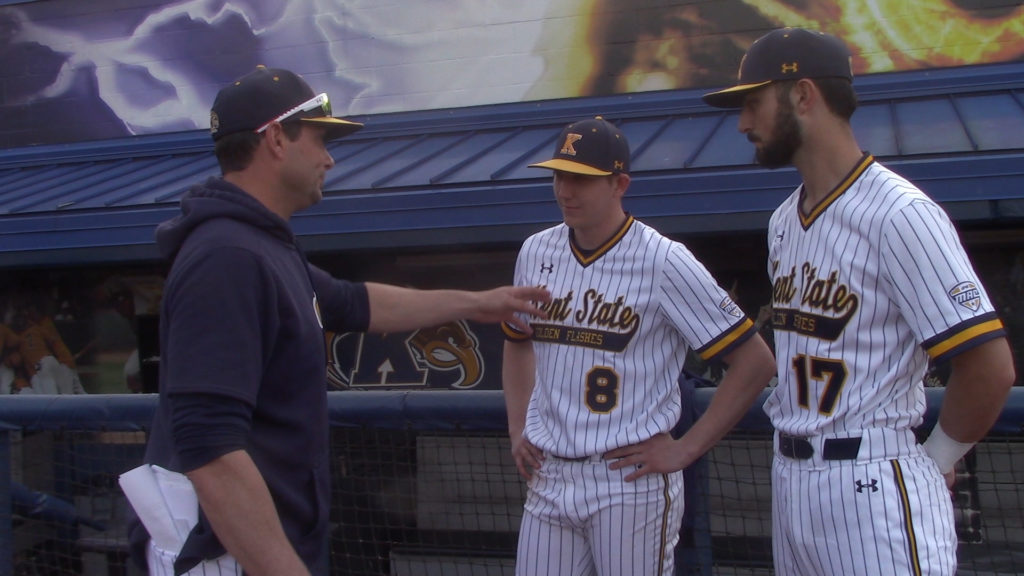 The MAC conference tournament begins May 21. The Flashes have 18 MAC conference games left in the season. Click here to see Kent State's upcoming schedule.
The Flashes are hungry and ready to turn things around. "We're trying to be as aggressive as we can be and as consistent as we can be. I mean we just want to go out there and take it to somebody everyday. That doesn't change week in and week out," Matthews said.
Pete Schuler has a message for all of Kent State's MAC opponents. "Just watch out," Schuler said. "Once we get going, we're not stopping."
"Just watch out. Once we get going, we're not stopping."

Pete Schuler-Kent State Catcher