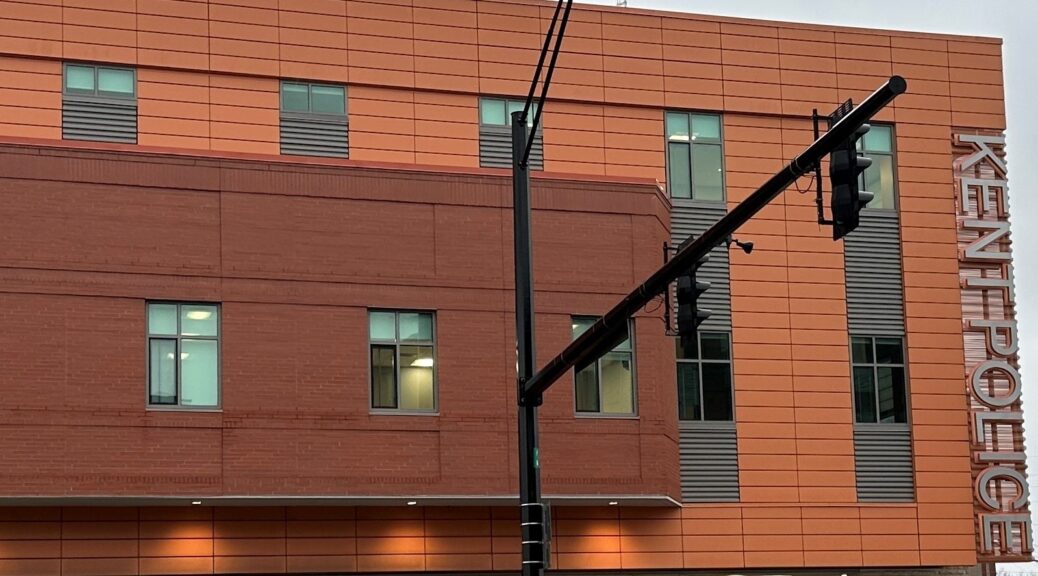 How law enforcement is using genetic genealogy to solve crimes
How law enforcement is using genetic genealogy to solve crimes
As time passes, how crimes can be solved or how to identify human remains has changed dramatically. 
Forensic genetic genealogy has become popular and was most recently used to connect a DNA sample in the quadruple homicide in Idaho in November of 2022.
According to familytreemagazine.com, the FBI reports nearly 250,00 unsolved murder cases, with around 6,000 added yearly.
One of the most famous cases using this tool involved the "Golden State Killer" in 2017; after reopening the case, investigators tested DNA from a rape kit, and it led to them being able to build a family tree.
In 2018 they identified a suspect, leading to an arrest, solving a crime that had been cold for nearly 50 years.
"Genetic genealogy testing is simply a mechanism that provides law enforcement leads that need to be corroborated," Mahoning County prosecutor Gina DeGenova said. "They will run testing of samples that are submitted through third-party ancestry sites and develop what's called a family tree."
The only databases available for law enforcement use are GEDmatch and Family Tree DNA.
When users sign up for these websites, they must opt-in, allowing law enforcement access to their DNA.
"The police will do anything they can if there's no exclusive law that says you can't do it,"

Doctor Anthony Tosi said.
Doctor Anthony Tosi, a medical examiner in New York from 2008-2014, said that they started using this tool, but there was an internal battle with other state labs on whether or not they would allow this kind of search.
"We started using it because there was a loophole, he said. "The police will do anything they can if there's no exclusive law that says you can't do it."
Using this technology allowed police to establish leads.
"Say you have DNA from a crime scene, but it's not linked to anyone in the police database, but so far in the investigation, you've developed a suspect," Tosi said. "You can take trash from outside a home, and if genealogy tests have been done, there's a chance you can connect the suspect to a relative."
Tosi said this testing is very accurate because of the "similar DNA sequences" you share with family members.
DeGenova says that genetic genealogy can be another tool for detectives building a profile.
"It's a tool like any other investigative tool; it can give you a lead," she said. "Sometimes law enforcement will get a tip, and it can come in on a phone call or by talking to witnesses, so when they get access to these profiles, it's just another tip."
Even so, allowing law enforcement to get leads on multiple decades-old cases.
"Help families have closure to potential crimes that have no conclusions,"

Gina DeGenova said.
"We were involved in a case out of Boardman based on the death of a young boy in the 80s by the name of Bradley Bellino. There was a specimen that was left that they had, and over the years, with technology, they were able to identify the potential perpetrator of the crime of who his murderer was."
DeGenova also said that Youngstown was able to use this technology to identify the remains of a skull that was nearly 50 years old.
"I hope that more companies allow law enforcement access to this information with the permission of their users," DeGenova said, "because it could help families have closure to potential crimes that have no conclusions."
When it comes to this technology, it is often used as a "last resort," the Mahoning County prosecutor said.
"Genetic genealogy testing costs an exorbitant amount of money," she said. "For instance, in the Bradley Bellino case, Boardman township spent over $30,000 of their own funds."
Though, there are companies available that can provide grants to police departments, primarily working with cold cases.
"They're all mostly cases where they have DNA that they haven't been able to identify because of the time it was collected," DeGenova said. "It is not going to be a common tool used in every investigation because of the cost; it's going to be used in some of the worst cases and maybe some of the oldest cases."
This type of testing allows investigators to eliminate potential suspects so that investigators can focus on a smaller pool of people.
"Using a strict set of parameters in your search algorithm is necessary," Tosi said. "Because what you don't want is to have something come back with 50 different potential hits because having that many is almost useless and seems pointless."
When it comes to a trial, DeGenova has not used this technology in any criminal cases in Mahoning County, but she has seen some possible defenses that could come up.
"How do we know insurance companies aren't buying this information,"

Doctor Anthony Tosi said.
"What I've seen was using the Fourth Amendment, which is unreasonable search and seizure arguments. That hasn't worked in the cases I've seen because, typically, you don't have a right to privacy unless it's a search of your information," she said. "Another one they might try to use, but again, would not be a very good argument, is a speedy trial, a Sixth Amendment defense,
"But again, typically, speedy trial doesn't start until you're arrested or charged with a crime."
Though some companies forbid law enforcement (ancestry.com) and others require the users to opt into police use, Tosi does see potential problems in the future.
"How do we know insurance companies aren't buying this information," he said. "If they find out that there are certain pieces of DNA associated with heart disease, or you're predisposed to a certain disease developing later in life, what's stopping them from either denying you insurance or increasing your rates."
When it comes to insurance, Tosi said, you're paying into it because if something comes up, they'll help you, but if they are one step ahead of you, it is taking the randomness out of what insurance is supposed to be.
"They (insurance companies) already ask you questions about your family background and your health so they can jack up the rates," he said. "But if they started knowing you've got the allele that predisposes you to alcoholism or developing cancer at 30, your rates are gonna skyrocket, and that's not quite right."
This kind of testing has allowed investigators to solve crimes and identify remains that have been cold for many years, giving families the closure they deserve.
There will, however, need to be guidelines set in place so that the people going online and doing these tests for their enjoyment know who has access to their DNA samples.