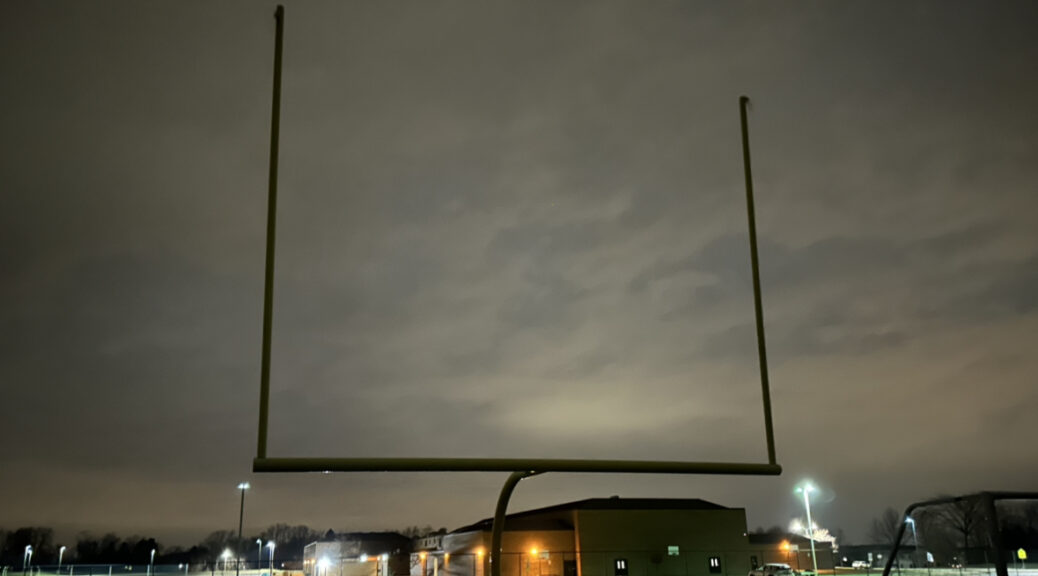 High School Football Players Are No Longer Getting a Fair Shake
High School Football Players Are No Longer Getting a Fair Shake
The transfer portal has burst onto the scene of college football. Coaches are taking advantage of this game-changing resource, as they choose to fill out their rosters with experienced players rather than take a chance on a graduating high school player.
The NCAA refers to the transfer portal as a "tool to systemically manage the transfer process from start to finish." USA Today's Tom Schad put it best by saying, "It's a database."
Players put their names into a website, and their first step towards transferring is complete. Essentially, players who enter their names in the portal have said, "I'm open to offers. Let's see what you've got."
"It blows my mind."

Justin Todd, Wadsworth Head Football Coach
The transfer portal has, in essence, become free agency in college football. Athletes can decide to enter the portal whenever they choose, and they can go wherever they want as long as they get an offer.
The uptick in transfer portal activity has been accompanied by an increase in NIL (name, image and likeness) money being shelled out to elite prospects. Bryce Young, who played quarterback at Alabama, finished the recent college football season with $3.5 million.
Coaches and players around the country have had different reactions to the explosion of so-called college free agency. High schools have especially taken notice.
"There is no restriction, and no salary cap," Wadsworth football head coach Justin Todd said. "It blows my mind. It's hard to think where this is going to be in the next five to ten years."
High school coaches are witnessing something unprecedented. The focus on the portal is so intense that high school players are becoming a less important commodity to college football programs.
"The guys that were heavily recruited for us happened right before the portal. The guys that are recruiting our kids, I'm hearing from them later," Todd said. "It's a trickle-down effect. They're looking to see who fell through the cracks of the portal."
Players don't tend to share the same outlook as coaches.
"If I had one word for the portal, it would be opportunity."

Mason McMillen, Mount Union linebacker
Mason McMillen was a prime transfer portal candidate. He was a highly talented linebacker that flew under the radar. McMillen started at Akron but ended up at Mount Union after going through the portal. He led the Purple Raiders in tackles and was named the Ohio Athletic Conference's top linebacker in the 2021 season.
"Akron was a really good experience, but Mount Union was definitely a second chance," McMillen said. "If I had one word for the portal, it would be opportunity. I think it's an amazing tool for student athletes."
Still, even the players realize the effect it has on recruiting in high school.
"It makes it a lot harder for high school kids," McMillen said. "There's some teams that really focus on the transfer portal, you know, it's a whole different ballgame recruiting."
Players that the extra competition is good for the game. McMillen mentioned he has noticed a significant jump in talent at the Division III level since the emergence of the portal.
"There's some amazing kids coming through now," he said. "The level of play is so much higher at every level now."
The rift between players and coaches on this particular topic is unlike anything in college sports. Coaches and players don't see eye to eye on how the portal will affect parity in the sport, either.
"Even though there wasn't a ton of parity in college football, I think it's lessened the likelihood that there ever will be parity," Todd said. "These kids can leave whenever they want without any penalty."
"I think there's teams that are going to be able to burst onto the scene a lot faster."

Mason McMillen
Schools like Ohio State, Alabama, Clemson and Georgia have been dominating the college football landscape since 2014, the dawn of the College Football Playoff era. While Todd feels the portal will make this worse, McMillen shared a different sentiment.
"I think there's teams that are going to be able to burst onto the scene a lot faster," he said. "A program like Colorado is a testament to what the portal can do."
Colorado finished the 2022 season with a 1-11 record, with their lone win coming against California in overtime.
So far this offseason, they've fetched Travis Hunter, the number one player in the portal, and 247Sports has them ranked at the top of the transfer portal rankings. Their program could be totally turned around in a matter of mere months.
Two main ideologies have evolved out of the madness of the portal: the rich get richer, or this provides opportunity. Whatever people may believe, the portal is here to stay. That's concerning to the coaches – not only because of the NIL money, but also for opportunity's sake.
"Between the portal and the NIL, the whole realization of amateur sports at the collegiate level is gone," Todd said. "There's no such thing as a 'sure thing' high school recruit, so coaches are going to start stockpiling talent from the portal."
High school coaches are the ones who seem to have the most to say about the transfer portal, and for good reason. They want to see their kids have a shot at the next level. The portal seems to be taking that away.