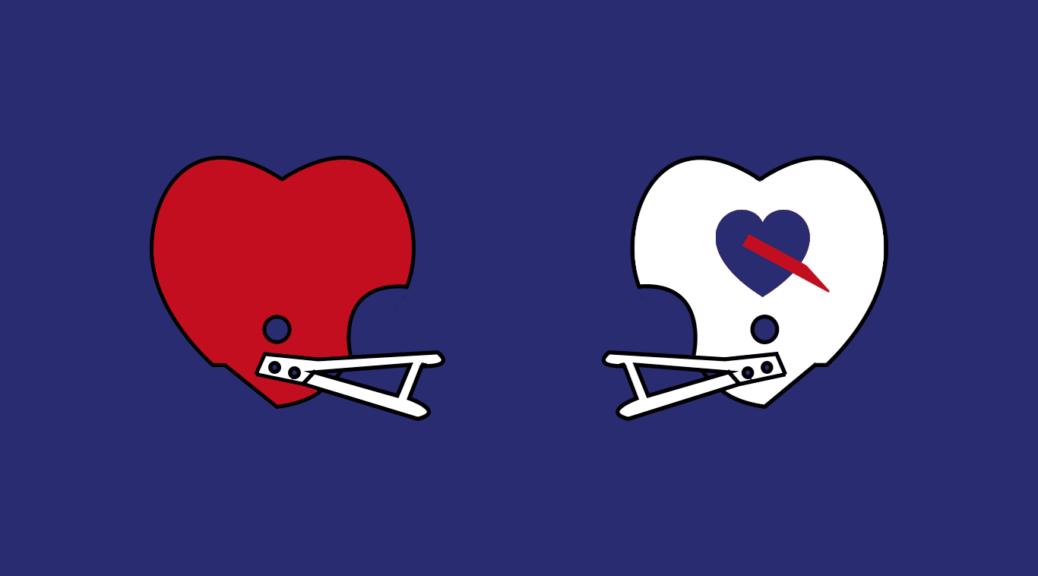 Damar Hamlin's Cardiac Arrest Revives Interest in CPR
Damar Hamlin's Cardiac Arrest Revives Interest in CPR
The Buffalo Bills and Cincinnati Bengals broke a viewership record for ESPN and "Monday Night Football" on Jan. 3, however, instead of a football game many of those viewers watched lifesaving CPR take place on the field.
During the high-profile game, ESPN averaged 21.1 million viewers, according to Nielsen. That number jumped to 23.8 million viewers at the end of the first quarter after Bills safety Damar Hamlin suffered a cardiac arrest and collapsed on the field.
Cardiac arrest, which occurs when the heart malfunctions and stops beating unexpectedly, is different from a heart attack, which is caused by a blocked artery. Signs to look for if a person is having a cardiac arrest is if they have collapsed, are not responsive, are not breathing and have no pulse.
Someone experiencing a cardiac arrest has just minutes to live as they lose oxygen and blood flow to the brain and other important organs. The only way that person can survive is if someone administers hands-only CPR.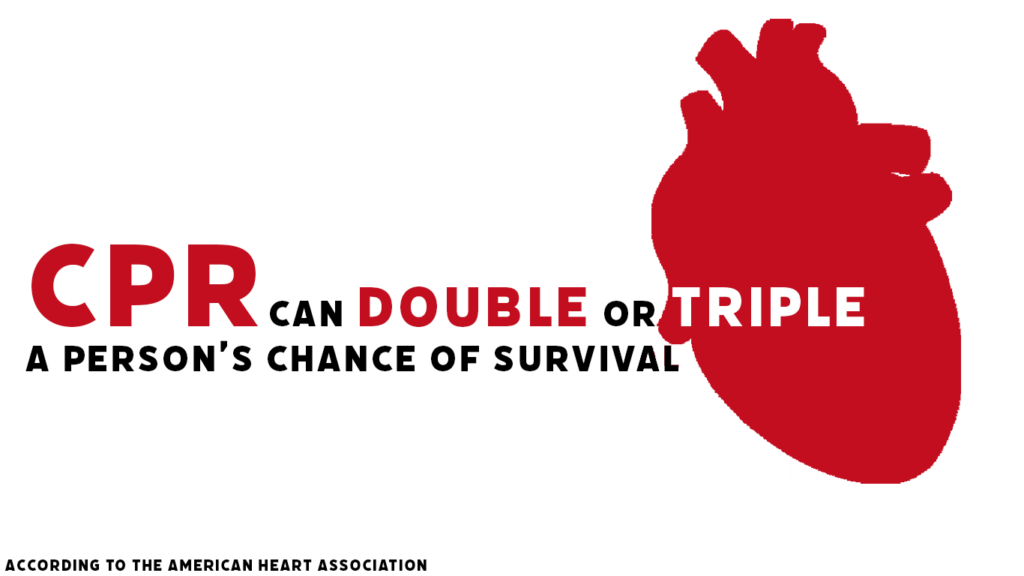 They watched it as it saved someone's life

Jennifer McNeil
Medical staff resuscitated Hamlin after performing prompt CPR and using a defibrillator. Jennifer McNeil, the communications director for the American Heart Association of Northeast Ohio, said the tragic situation provided millions with a new perspective on the emergency procedure.
"The interest has exploded," she said. "People really want to understand how to perform hands-only CPR because they saw it in action in real time. They watched it as it saved someone's life."
In the days following Hamlin's cardiac arrest, the AHA saw a 660% increase in people who went to their website specifically looking to learn CPR, McNeil said. More than a week's worth of viewers watched the organization's two minute video explaining how to perform hands-only CPR in just one day.
How to Perform Adult Hands-Only CPR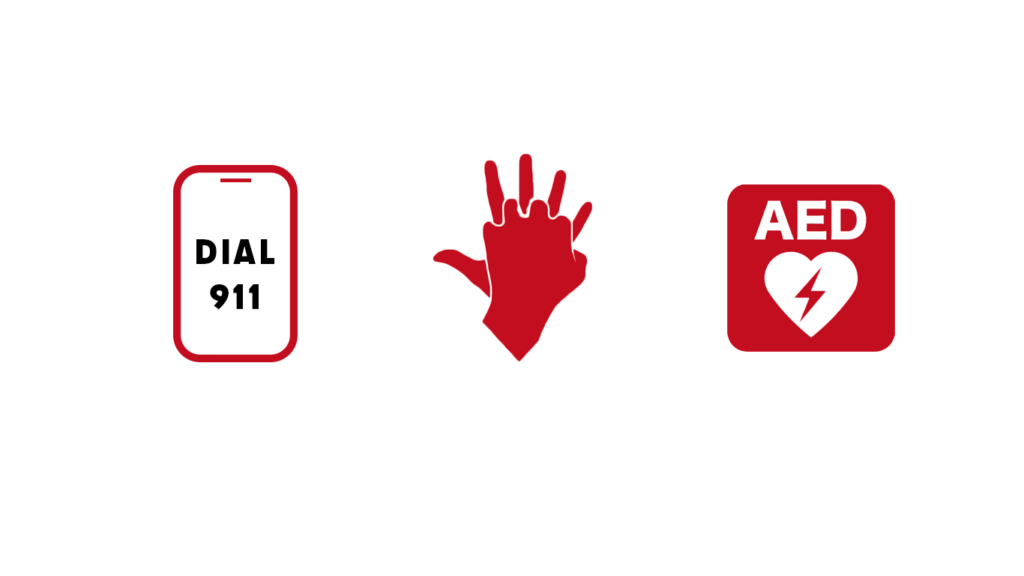 Learning CPR is easy and any attempt to save someone's life is better than no attempt.
"You have the power to save a life right in your two hands," McNeil said.
The first step when someone has a cardiac arrest is to call 911, ensuring paramedics are in route as quickly as possible.
Place your dominant hand on top of your weaker hand and straighten your arms.
Press hard and fast in the center of the chest at about 100 – 120 beats per minute, often people sing songs in their head that match this rhythm like "Stayin' Alive" by the Bee Gees. Compressions should be at a depth of at least two inches.
Do not stop giving compressions until paramedics arrive or an automated external defibrillator is placed on the patient. An AED is a portable electronic device that analyzes the heart rhythm and delivers an electric shock to restore the rhythm to normal.
Hesitation to Give Treatment
They're dying in front of you, you're going to be helping them

Jennifer McNeil
From 2021 to 2022, about 33,000 people in northeast Ohio were trained in hands-only CPR. Still, 70% of people nationally may hesitate to receive or implement this training out of concerns for their ability to provide CPR and the safety of the patient, according to the AHA.
About 30% of patients will suffer a broken sternum or fractured rib from CPR, according to ProCPR.org.
"They're worried that possibly they might hurt the patient, trust me, you can't hurt them any more than they're already hurt," McNeil said. "They're dying in front of you, you're going to be helping them."
A broken rib should not stop the procedure, as the patient will not survive if CPR is halted.
Ohio, along with many other states, has a good samaritan law in place that prevents a person from liability for damages that occur while administering emergency care or treatment outside of a hospital or doctor's office. 
Additionally, some people, especially men, are hesitant to perform CPR on women because they may have to touch their breasts. It is important to remember, McNeil said, that it is a lifesaving medical procedure that their life relies on.
"Trust me when I tell you as a female, I would prefer that you put your hands in the center of my chest and if you happen to just touch that area of me while you're trying to save my life, I'm going to be perfectly fine with it and I believe any woman on the planet would be," she said.
Spreading Awareness
After finding itself in the national spotlight, the AHA is using the recent publicity to further its mission of spreading awareness to cardiovascular disease.
While still in recovery, Hamlin approached the organization wanting to give back and now the two have partnered for "Damar Hamlin's #3forHeart CPR Challenge." 
Playing off the athlete's jersey number, the challenge asks the public to support cardiovascular education in three steps: learn CPR, donate to the AHA and spread the message yourself on social media and with family.
I think we all want to be able to take action and we certainly want to be able to save lives if we can.

Denise Seachrist
Donations to the organization have directly impacted the Kent State community. In February, the AHA donated CPR training equipment that includes a resuscitation dummy and an AED to Kent State Stark.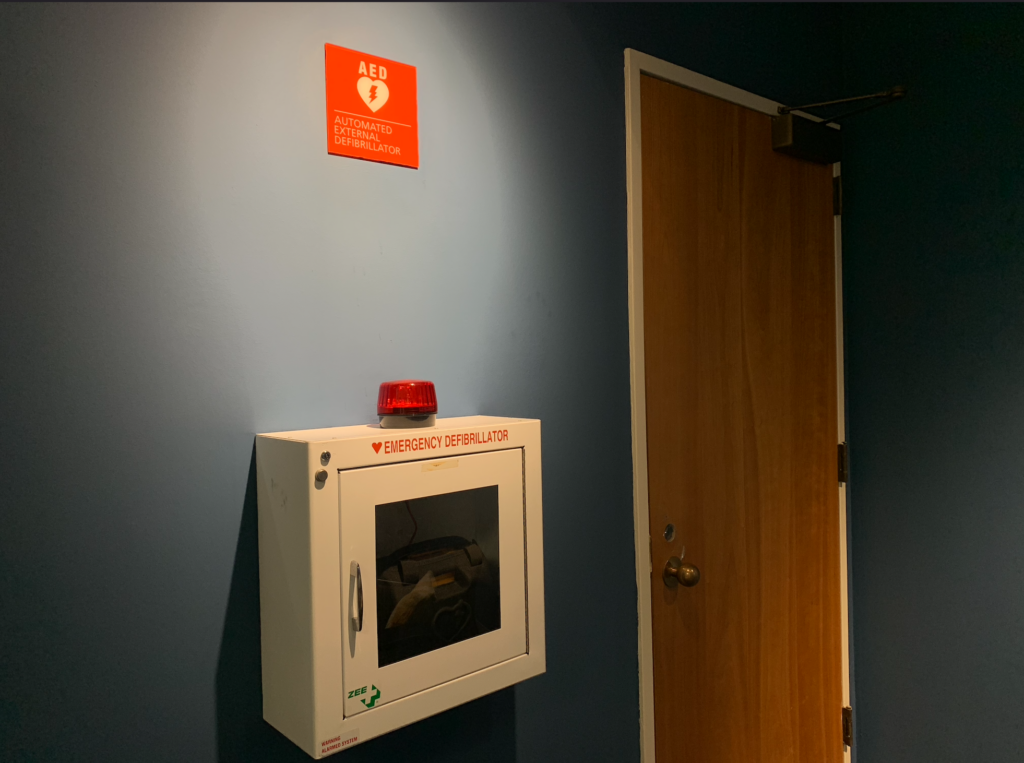 Stark Dean Denise Seachrist, who also serves on the leadership team for the American Heart Association of Stark County, stressed the importance of cardiovascular health and knowing how to act in an emergency.
She made note of the numerous AEDs available on campus and said the university plans to use the new kit as a traveling CPR class to maximize the number of students, faculty and staff certified.
"There's nothing worse than to be in an emergency and feel ill prepared to do anything," Seachrist said. "I think we all want to be able to take action and we certainly want to be able to save lives if we can."