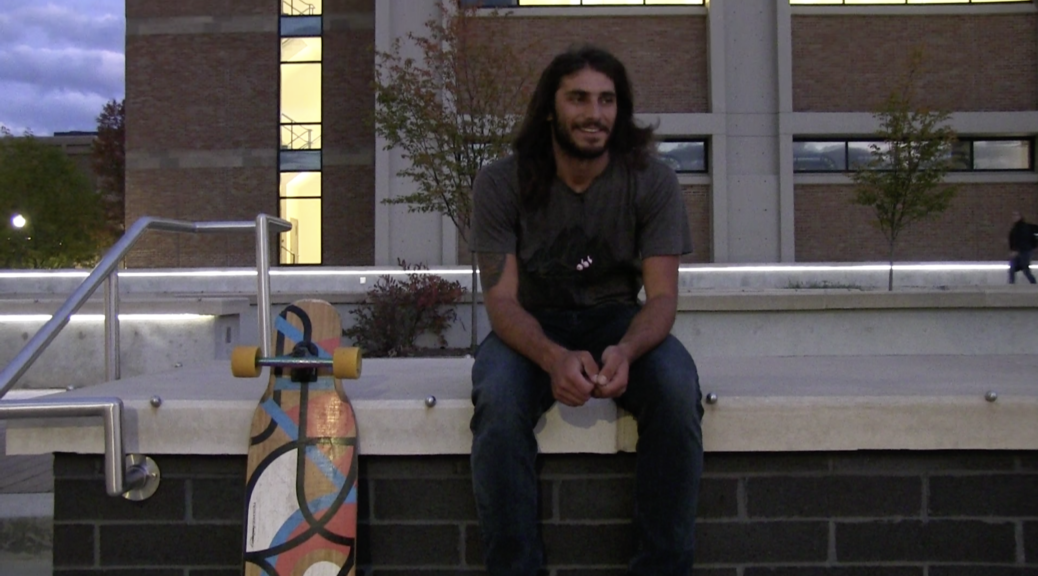 From "skateboarding" to "long boarding" to "viral"
From "skateboarding" to "long boarding" to "viral"
Joe Gerin, 23, of Akron, Ohio became well-known as "Longboard Jesus" after he was given the name by his fellow University of Akron peers. He dressed himself up in a "Jesus" costume to make video that went viral, which the name "Longboard Jesus" stuck. "I decided like ok, well I can probably just take this a little bit funnier dressed up as Jesus and get a little video, and sure enough to my attention, it went viral on like Twitter" says Gerin.

"The last time I released a video of me in my Jesus costume, I was a very basic longboard dancer like I just knew the basics, I didn't really know any of the stuff I can do now compared to then."



Joe Gerin
As he continued to go viral, he began getting more attention from people along with other news outlets whom interviewed him. But, all of the exposure has not stopped Gerin from continuing his daily routine as a long boarder. Gerin says, "what I do on my longboard is not practiced obviously in Ohio. That's mainly kind of why I'm known just as that guy who boardwalks around Ohio."
Gerin believes that long boarding doesn't get much attention compared t skateboarding, and hopes it can some day.

"Honestly, I just kind of  want more people to skate, pick up a board, hopefully make a couple of new friends along the way."

Joe Gerin
Not just to make new friends, but to also understand that long boarding is an art. "The point of it is just like skate, and show people how to do tricks" says Joe. He also mentions that some people may just want to watch, and that's ok.
As a sponsored long boarder, Gerin still finds it hard for long boarders to get the support they need to be successful.

"Huge companies like red bull, nike, adidas like all of them support skateboarding. They don't support long boarding because it's just a different part."

Joe Gerin
Though his name is well-known, he believes people don't know him for the reasons he wants them to know him. "They only know me for the whole get up that I have, or like my nickname" says Gerin. He also believes his skills are overlooked due to the name he carries.
Long boarding helps relieve some stress for Gerin, and he encourages others to try it. "I enjoy kind of just the freedom of being able to express I guess myself through like longboard dancing and stuff" says Gerin.
To learn more, contact Shaquiena Davis @sdavi144@kent.edu.