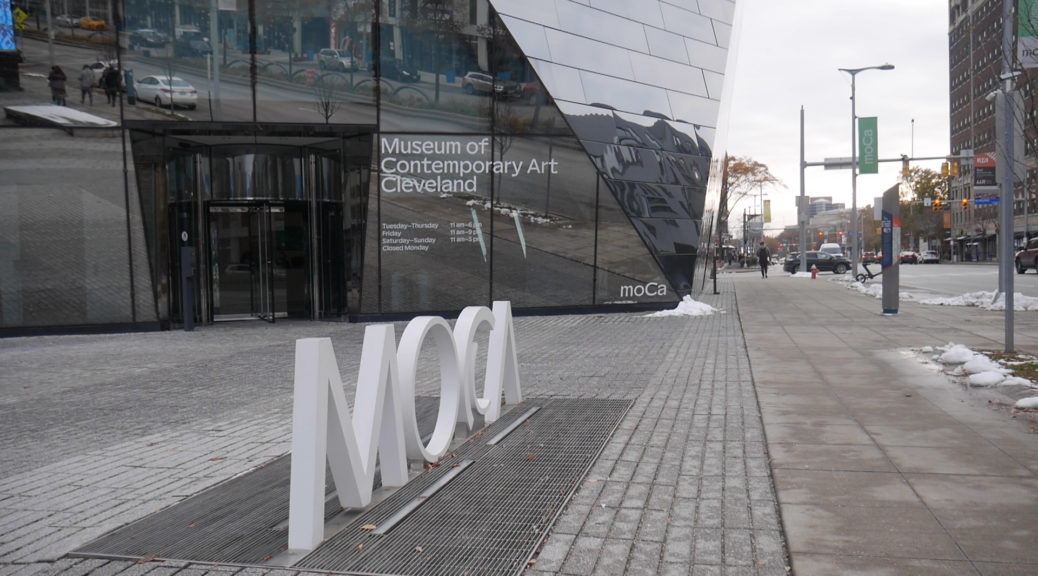 Cleveland's MoCa Saturdays Impact on the Community
Cleveland's MoCa Saturdays Impact on the Community
The Museum of Contemporary Art provides viewers with hands on art experience each Saturday of the month. Attendees of all ages get the opportunity to participate in workshops and create art. Thoma Education Fellow Melissa Kansky says, "MoCa Saturdays are a way to build community. Both within Cleveland, but also between people coming to the museum, and the museum itself, and the artist represented here."
"MoCa Saturdays are a way to build community. Both within Cleveland, but also between people coming to the museum, and the museum itself, and the artist represented here."

Melissa Kansky, Thoma Education Fellow
The museum partners with many different local organizations to help put on the art making experiences they provide. This past Saturday they partnered with an organization called designExplorr, an organization that specializes in providing design experience to people who do not have access to design in order to diversify the industry. The organization's founder Jacinda Walker says every activity they conduct is different though for this one MoCa brought her to ask people to look at the spaces they're in and find ways to bring safety to it.
Each season MoCa creates essential questions that helps guide their experiences and interpretive material. For this season MoCa is asking viewers "What spaces do we want?" Viewers can respond by writing sticky notes and adding it to a blackboard for others to read. Kansky says, "People really appreciate the opportunity to interact with both staff and learners who are experiencing the museum that same day and to leave something that shows evidence of the way that they're thinking about the art or their own live in this moment." 
MoCa's activities and workshops have shown an impact on the people attending. 9-year-old museum attendee Tia Jones says the experience of making art makes her feel comfortable, safe, and happy.
The Museum had been previously admissions based but became free and open to the public March 16th, 2019 on its 50th anniversary. MoCa will host its next MoCa Saturday November 23rd and will accompany guest speaker Dr. Euyoung Park, Case Western Reserve Assistant Professor of Art History.