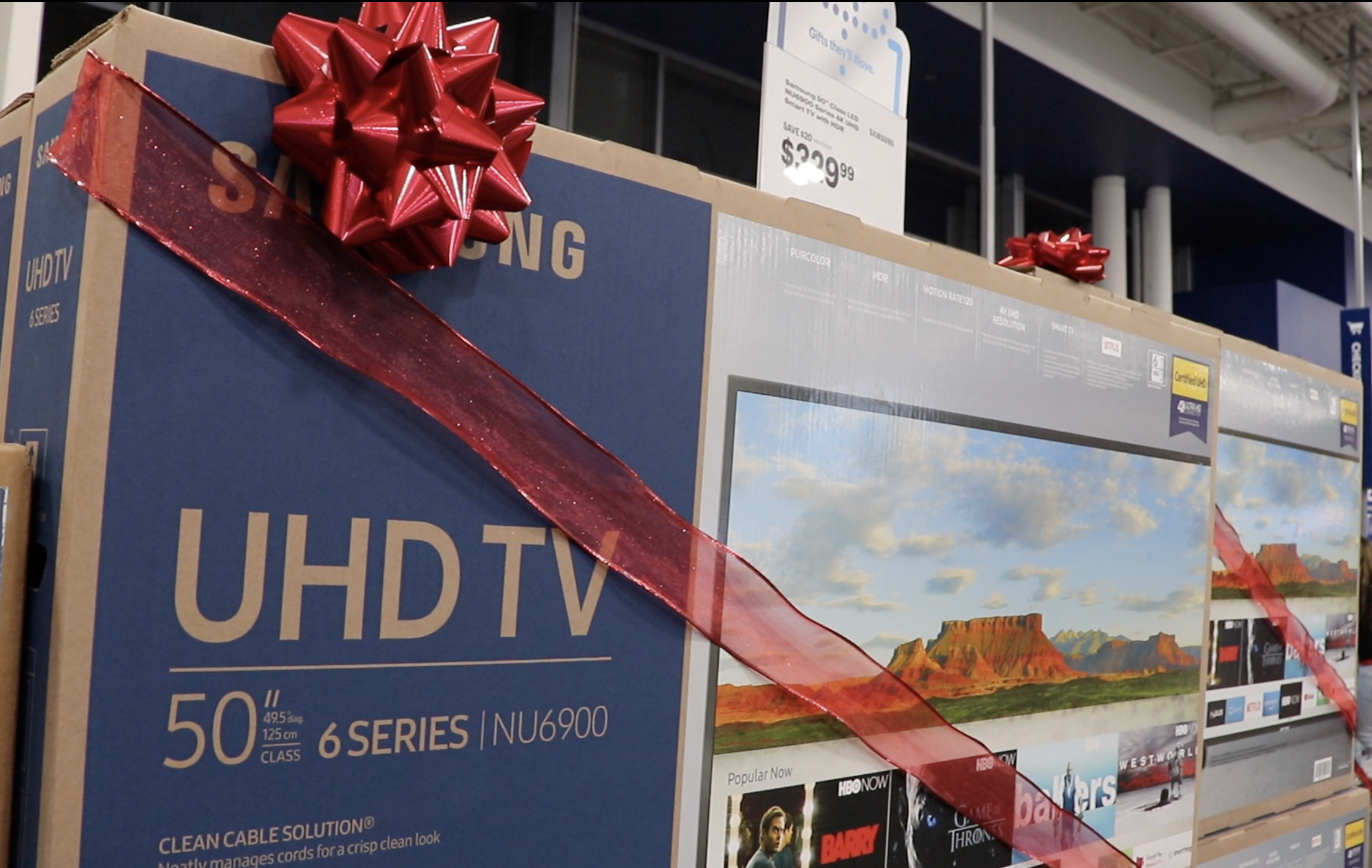 BEST BUY PREPARES FOR BLACK FRIDAY
BEST BUY PREPARES FOR BLACK FRIDAY
WITH BLACK FRIDAY ONLY WEEKS AWAY, LETS FIND OUT HOW BEST BUY IS GETTING READY FOR THE HOLIDAY SHOPPING SEASON AND THEIR TIPS FOR SHOPPERS. TV2'S NADINE BATTAH HAS THE STORY
Whether if it's for TV's, games or computers, hundreds of people line up outside storefronts on Thanksgiving for the best holiday deals. You guessed it right, it's Black Friday season.
Best Buy is known as one of the busiest technology retail stores on Black Friday every year.
"Get in here. It's a great experience… Organized Chaos," said Issa Habile, a front clerk at Bestbuy.
Eric Shaw, the general manager at the Best Buy store in Akron, Ohio has been working with the company for 13 years.
"They line up around the store at 8 in the morning and we open at 5. They're definitely dedicated, they wanna make sure they get those deals," said Shaw.
"They're definitely dedicated, they wanna make sure they get those deals"

Eric Shaw, General Manager at Best Buy
Just last year, the store sold to about 850 customers when they opened on Thanksgiving evening, and over 1,000 people on Black Friday.
It's easy for customers to become overwhelmed during Black Friday shopping, and Shawnda Ransom, another employee at Best Buy in Akron had some tips for those shoppers.
"So just remember, you're not the only one out shopping. Everyone is getting in to come here to get the deals, the specials, getting their Christmas list, so make sure you're understanding. There's gonna be time waiting in lines," said Ransom.
Ransom's advice is not to take lightly, as the front checkout area is one of the busiest places to be in BestBuy during black Friday.
Customers can spend up to hours waiting in line, just to get to one of the registers. In order to keep everything going smoothly, Shaw has executed a plan over the years that he believes works best.
We make sure we have product out, all of our deals upfront so when the customers walk in, they can see all the great deals we're gonna have and making sure our employees are engaged and ready to go," said Shaw.
The company's main goal during the holiday season is that the customer gets in and out of the store fast with the products they need.
"We have a wonderful staff and our team leaders and employees are here to help you complete that list," said Ransom.
"It's a stressful time for employees, a stressful time for customers and making sure everyone is on the same page is the way we get results at the end of the day and the way our customers have great experiences at our stores and that's all its about, is making sure everyone's holiday season is what they planned for it to be," said Shaw.
Ransom agreed that making sure that the customer had a good experience in the store was most important to them.
"I've been here for 17 years in this company working with BestBuy, I love it, I love the people and the enthusiasm, and we just want our customers to be the same and have that great experience to," said Ransom.