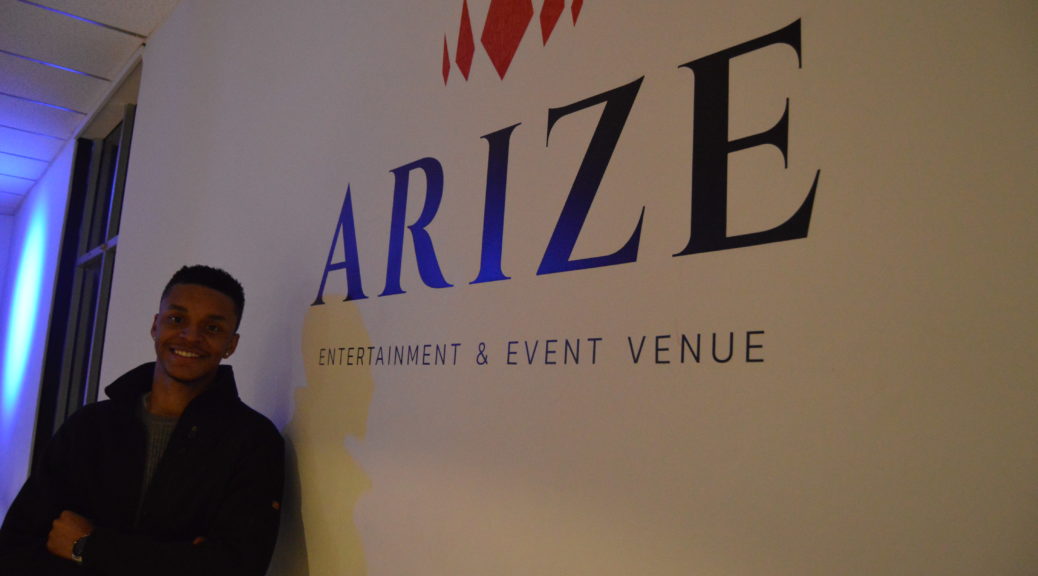 ARIZE opens its doors near Kent State
ARIZE opens its doors near Kent State
ARIZE is a new nightclub and entertainment venue that opened its doors near Kent State.
"So…When the parties are popping… whew. It's nice to be in here," Jariah Wadkins, ARIZE manager, said of the vibe of the venue.
But the club wasn't opened by some everyday businessman.
It was opened by a Kent State student, Javon Miller, who blended his love for entrepreneurship and nightlife in creating ARIZE.
"A lot of people had to go to Akron for parties, it was expensive, it was far. People were getting tired of the whole apartment and bar party scene in Kent," Miller said.
For now, his friends, like Wadkins, are working as his employees and they are very happy to see the success that the business is bringing to the Kent area. They say that Miller's success doesn't come as much of a surprise.
"It's pretty awesome because this is new and to see it working already, it's pretty encouraging," Wadkins said.
Building a new nightclub from the ground up isn't easy. But with a handful of investors already on board, Miller put ARIZE in motion, creating a unique nightclub experience from scratch. The venue has a Playstation loaded with NBA 2K19 and Madden 19, pool tables, seating areas, a dance floor and a stage.
Employees at ARIZE say that the laid back atmosphere, separated from the dance floor, is what makes ARIZE different from other places around Kent.
"I think this side really sets it apart. The vibe on this part of the club sets it apart from other places."
While ARIZE is still new, and hopes to continue to grow, Miller is just humbled by the success of his business.
"It's not easy dealing with people and running a business, and being in college at the same time. But by the grace of God I'm able to do it."
"It's not easy dealing with people and running a business, and being in college at the same time. But by the grace of God I'm able to do it."

Javon Miller, Founder of ARIZE