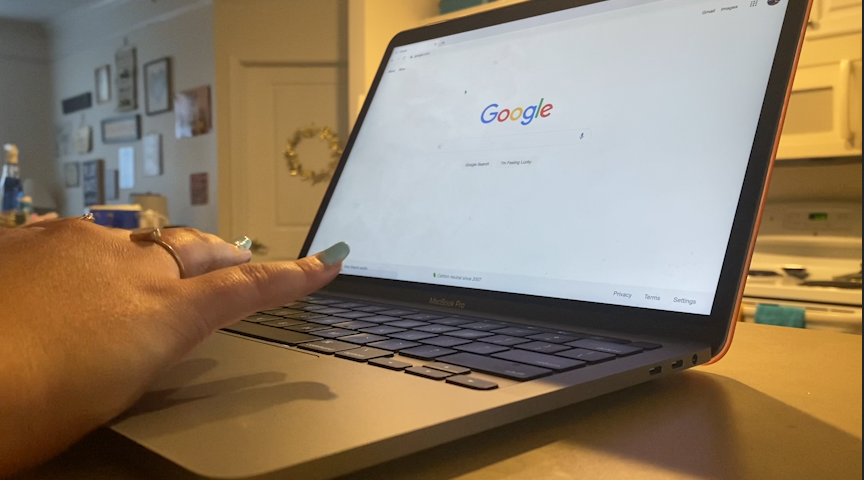 Young adults turn to the internet for mental health advice amid pandemic
Young adults turn to the internet for mental health advice amid pandemic
Recent data shows that young adults are turning to the internet for mental health advice. This is especially true during the COVID-19 pandemic.
Dr. David Disabato, a post-doctoral researcher in the Kent States psychology department said, "With the COVID-19 pandemic we saw all these factors that decreased mental health. Social Isolation, loss of job, financial difficulties, loss of loved ones, and so, on average America, was more distressed."
Google Trends data shows that these Americans took to the internet for mental health advice. The search terms "How to heal", "How to take care of your mental health", "How to be resilient", and "What is my purpose?" all peaked during the years 2020 – 2022.
Disabato said it is not surprising that people are turning to the internet for advice.
Nicole Carlone Losi, Kent State's Director of Digital Content, agrees with his statement and said, "I think they don't know where else to go. I even find it myself; I will take to Tik Tok on a particular topic to find answers or to find information that I'm looking for."
While users are looking for advice, they are also looking for professional facilities to go to. The search term "psychologist near me" had an overall increase in searches over the past three years.
The timeline above shows the varying health-related events during the pandemic, while the Google Trends data below the timeline shows how the search term rises and falls in correlation. The term takes a sharp dip in searches in April of 2020 when health officials were telling people to stay at home. The data rises again but takes another sharp dip in January of 2021 as COVID-19 cases surpassed 108 million. The searches remain stagnant the following year with its peak in July of 2021.
Mental health officials say there are several online therapy options for those who want to stay at home. Keena Singletary, a doctoral student at the University of Akron, named BetterHelp, Talkspace, and Cerebral as online platforms that gained popularity during the pandemic. Specifically, BetterHelp is widely talked about by social media influencers.
Some of these platforms even offer asynchronous options like texting.
Singletary added that "being able to text a therapist is sometimes more comfortable than having to sit down and sit in front of a camera or sit in front of a therapist to talk about your concerns."
Texting a therapist or participating in telehealth sessions can help with accessibility issues as well. Singletary said that in some rural areas there may not be many options to go to a clinic, so having online therapy can help.
While the internet can be known for having negative stereotypes, it brought some positivity to users during the pandemic.
Hannah Lawrence, a Kent State student said, "it just opened up an entire world of just people who can relate to the issues that you are personally going through. And even if you think that nobody else is going through what you're going through, somebody is going through something similar and it's very easy to connect with those people and make you feel not so alone."
TV2's Alexandria Manthey spoke to mental health officials to break down the recent Google trends and see how young adults are coping with their mental health struggles as a result of the COVID-19 pandemic.