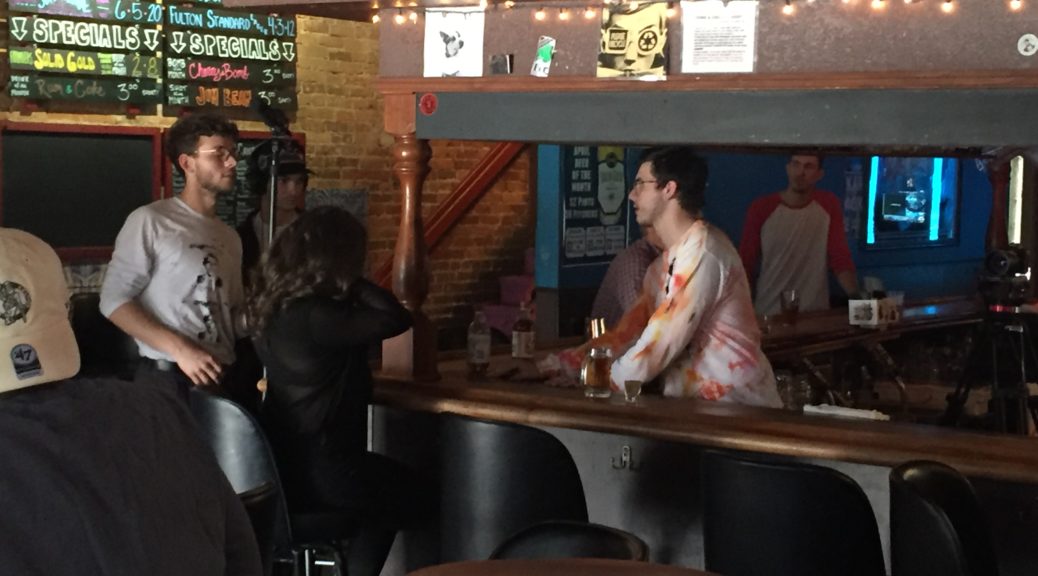 "The Big Problem"
"The Big Problem"
The streets were abuzz in downtown Kent. The warm weather welcomed crowds of people to the streets and local stores. Among the crowds of people are none other than two young directors aspiring to finish their newest creation: The Big Problem.
            Jake Bell and Jacob Underwood are two local students at Kent State University studying film making and directing. Two months ago, they were having a typical hang out at their apartment when they came across an idea for a film. After a few weeks of writing, the pair held a casting call where friends gathered to help them in their goal.
"I was there from the beginning," Leah, one of the voice actresses of the film and girlfriend of Bell, said "At first it was really wacky and comedic but now it has turned into something very special and touching."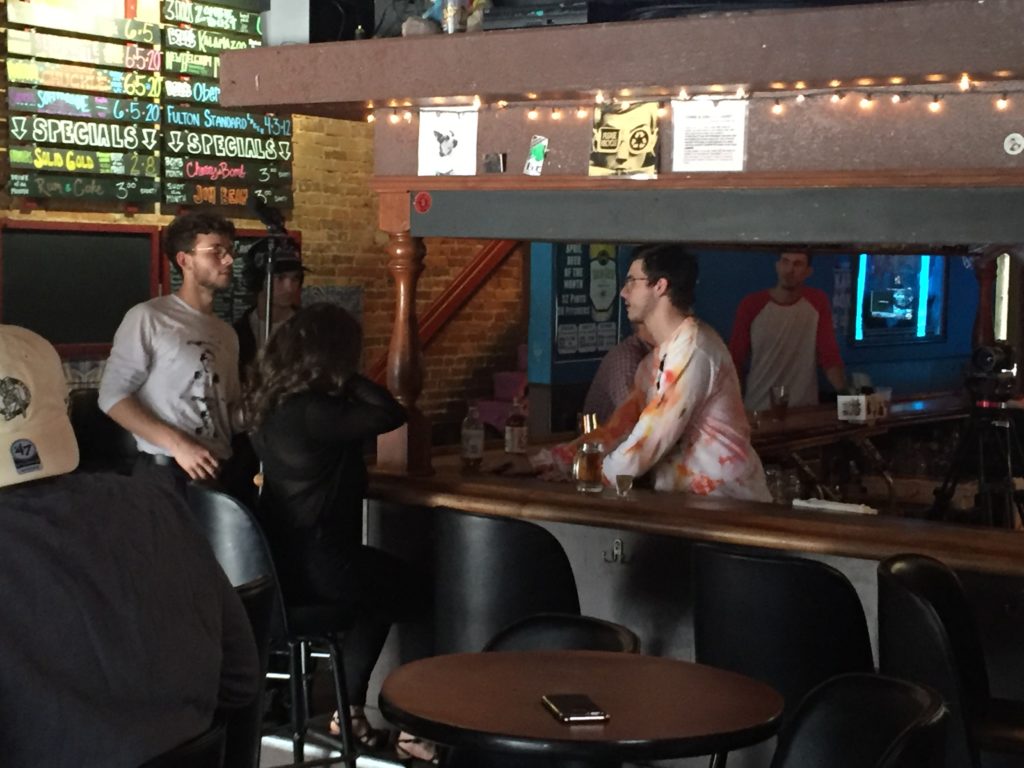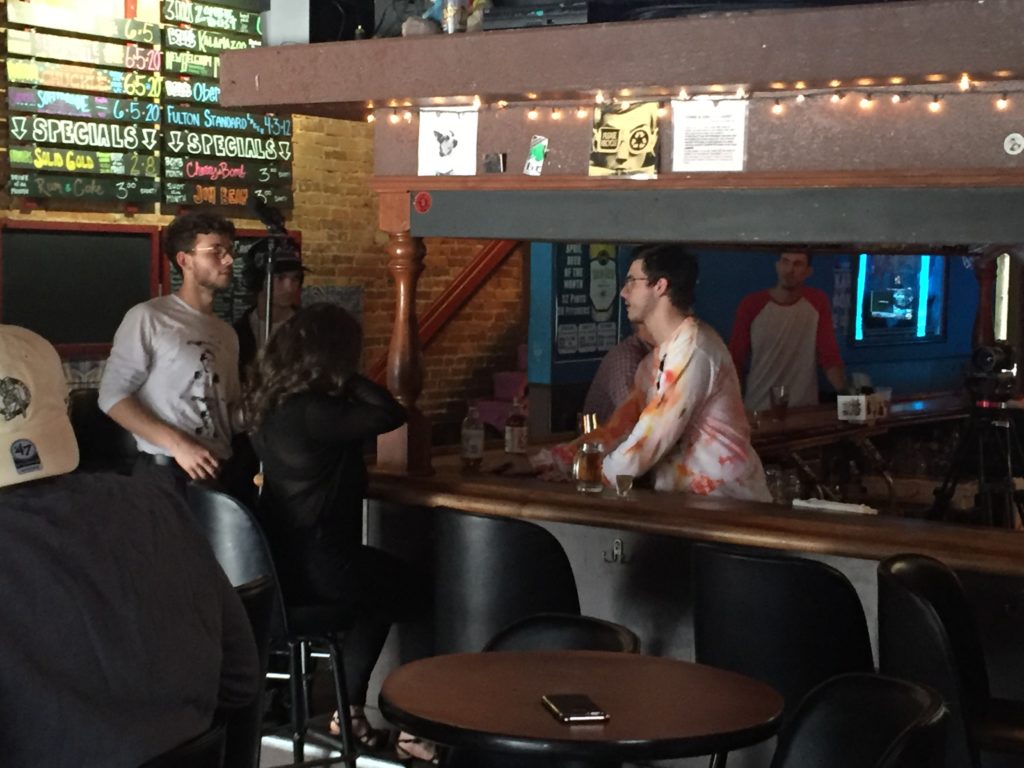 Bell had been interested in directing as a young child, often using camcorders to create stories to share with his friends and family. Jacob was quick to join along with him.
"We're partners in crime." Underwood said "We work together very well, and bounce off of each other's ideas which was how we got the idea in the first place."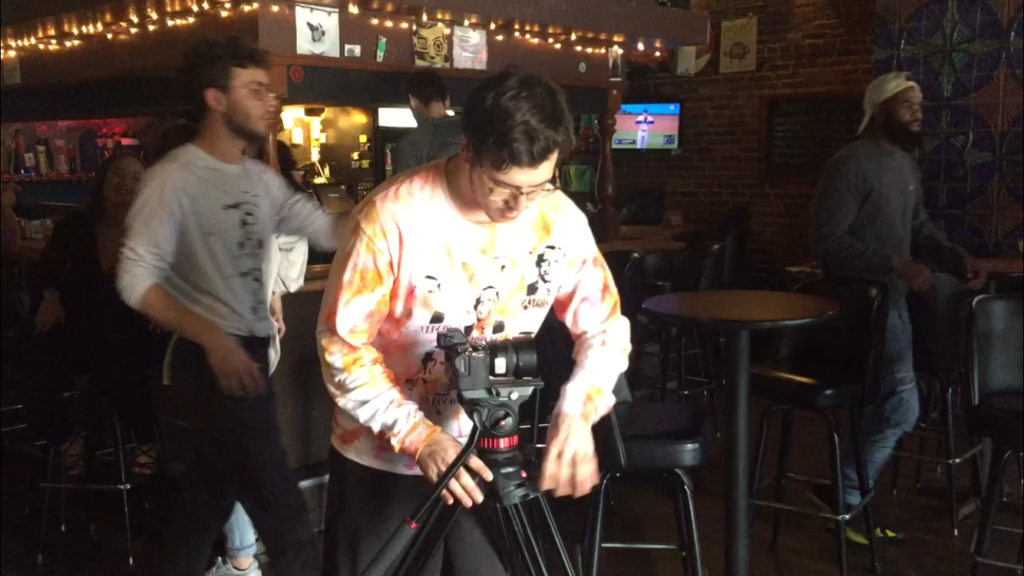 Although it is unlikely for their film to catch the attention of the film industry, it is very likely that the directors can gain the attention of local film festivals. They intend to release the finished version of their film at Kent Film Fest, located at the Kiva, this week.
"I could see the film winning some awards at some festivals here in Kent and in Cleveland. We believe that it has become something which is very gripping."

-Jacob Bell