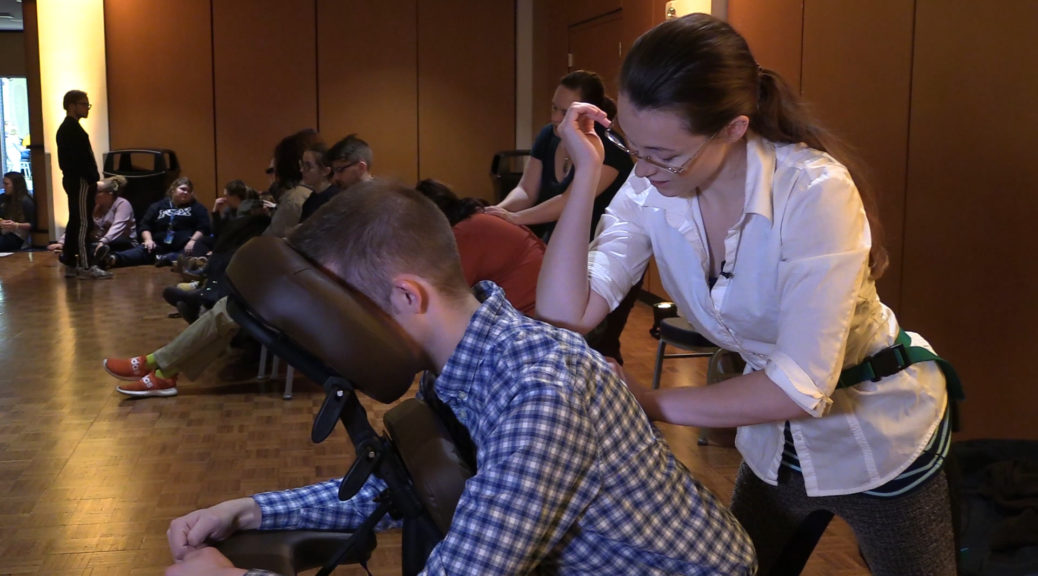 KSU FAB-Stress Less Event
KSU FAB-Stress Less Event
On the second floor of the Student Center, members on the Flash Activities Board (FAB) hosted a "stress less, for success" event for students to relax.
The purpose of Thursday night's event was to welcome and pamper KSU students preparing for finals week. Some of the relaxation stations included: massages, yoga and "adult coloring" sessions.
Massage Therapist, Julie Meluch says there are benefits to "minute-massages."
Overall, students agreed that the stress-free event served its purpose.
The next FAB event will be January 16, 2020. For more information, visit their website or follow them on Instagram @FAB_KSU.