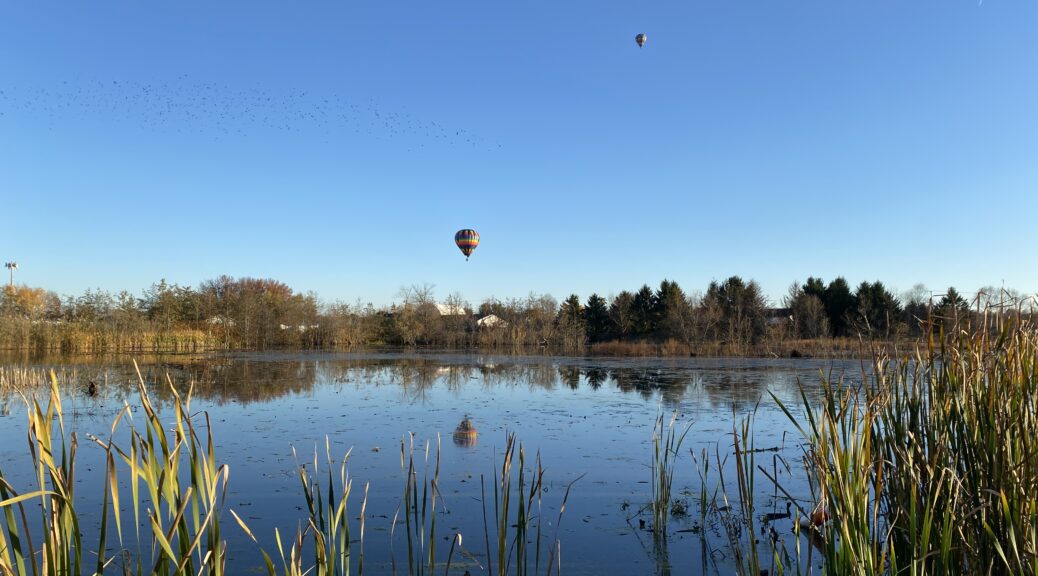 Algae bloom toxins found in Lake Erie fish
Algae bloom toxins found in Lake Erie fish
A recent study found traces of toxic algae blooms in Lake Erie fish, but fishermen and researchers have yet to see the most harmful impacts.
The study, published in 2023, sampled 190 fish from Lake Erie in 2015 and 2017. Results found microcystins, a liver toxin, were retained in fish well after a harmful algal bloom.
René Shahmohamadloo, a postdoctoral fellow and main author of the study, said the results were both encouraging and concerning.
"Encouraging news was there were some instances where we found these microcystin toxins in fish filets, but […] we found that the levels pose a low risk to human health," he said. "On the other side, which was concerning, was that we found elevated levels of this microcystin toxin in their livers. […] My main concern is on the wildlife side."
The discovery of microcystins within fish could lead to developmental problems and reproductive problems for fish populations in the future.
"There have been studies in the laboratory that have shown that if you have high levels of these microcystin toxins in the early stages of a fish's life, it could impact their growth and development for the rest of its life," he said. "There are concerns that there could be recruitment issues of fish in Lake Erie, meaning fish will have a difficult time recruiting and reproducing."
The research was conclusive that there is no significant human health risk as a result of microcystins in fish, but Shahmohamadloo said he is still concerned about the impact on fish populations.
"We just have to imagine ourselves if we're swimming in these waters and we have no choice, we'd probably be very stressed out and upset about it," he said. "It really brings up this question of who's advocating for fish populations because they're kind of voiceless in this situation, and they're treated as a commodity for human consumption."
Concerns about fish populations could affect the commercial and recreational fishing industry, which would have economic repercussions for fisheries and tourism. 
Eric Weiner, fisheries biologist for the Ohio Division of Wildlife on Lake Erie, said fishing alone is lucrative for Ohio's economy.
"Fishing in general is over a billion dollars to Ohio's economy each year," he said. "When you factor in not just the money people spend buying licenses and fishing tackle but also the travel that they do to come to Lake Erie to fish, paying guides, getting lodging, restaurants and food and all of the other services that people use, really important."
Weiner said he has yet to see a measurable impact of algae blooms on the fishing industry, but he has heard concerns from charter fishing businesses that make money taking people on fishing trips. 
"One of the impacts of these harmful algal blooms can be a loss of revenue because of trip cancellation," he said. "They do worry about whether they're exposing clients to those toxins as well. I don't know that there's a quantifiable impact yet, but it certainly has become an issue of concern."
"Who's advocating for fish populations because they're kind of voiceless in this situation, and they're treated as a commodity for human consumption."

René Shahmohamadloo
For humans, exposure to toxic algal blooms can cause a range of health problems and even death according to Shahmohamadloo.
"If you are swimming in a bloom it could cause skin rashes, redness, blistering, but if you ingest it, depending on how much you ingest, it could cause a wide range of side effects," he said. "At sufficient dose, that could cause liver damage, hemorrhage and eventually organ failure."
In 2014, the water supply in Toledo became infested with microcystins from Lake Erie, and it was deemed a water crisis. The contaminated water was unsafe to consume even after boiling.
While these blooms are fatally toxic to humans, more research is needed to understand the effects on fish health. 
"Fishing in general is over a billion dollars to Ohio's economy each year."

Eric Weiner
Ali Shakoor is a PhD student at Wayne University and a competitive fisherman. He said he started fishing because of the influence of his dad. 
"I've been fishing my whole life, started with my dad as a little kid," Shakoor said. "He would sit me in the backyard, he would tell me every day you can come back in when you can tell me about something different in nature that you witnessed."
His dad's interest in nature sparked his love for observing the outdoors which led him to study biology.
In Shakoor's last few years of fishing, he has begun to notice a change in algal bloom growth. 
"Usually the growing season is July to September or so, and it will start to die off, but we had this really weird thing last year where in October the bloom had been dying off and all of a sudden it got bright green again," he said. "I've never seen that."
The increase in blooms in recent years could be attributed to a number of factors. The first is phosphorus runoff from farmland which increases in rainier years. Second, warmer temperatures due to climate change facilitate increased algae bloom growth.
Shakoor said he's noticed little effect of blooms in competitive fishing so far, but he said some fishermen are becoming increasingly wary for their health.
"In October the bloom had been dying off and all of a sudden it got bright green again. I've never seen that."

Ali Shakoor
"Some people don't want to run their boat in it, some people don't want to risk exposure," he said. "Correlation doesn't mean causation but I know a few bass fishermen that were fishing a tournament and went through and got splashed and ended up with really bad rashes. So when that kind of stuff gets out, people will get leery of exposing themselves."
Shakoor said there are other concerns about toxic algae blooms such as people's property values and the health of their pets. He said he also witnessed people who worried if Lake Erie fish caught near blooms were safe to consume, Shahmohamadloo's research suggests they are. 
Shakoor said awareness of the outdoors could be part of the solution to fight environmental concerns like toxic algae blooms.
"I see a lot of young children who aren't exposed to fishing and the outdoors," he said. "Once you get introduced to it, you start fishing, you start seeing things, then you'll become eventually a steward of the environment."
"We're a part of nature," he said.