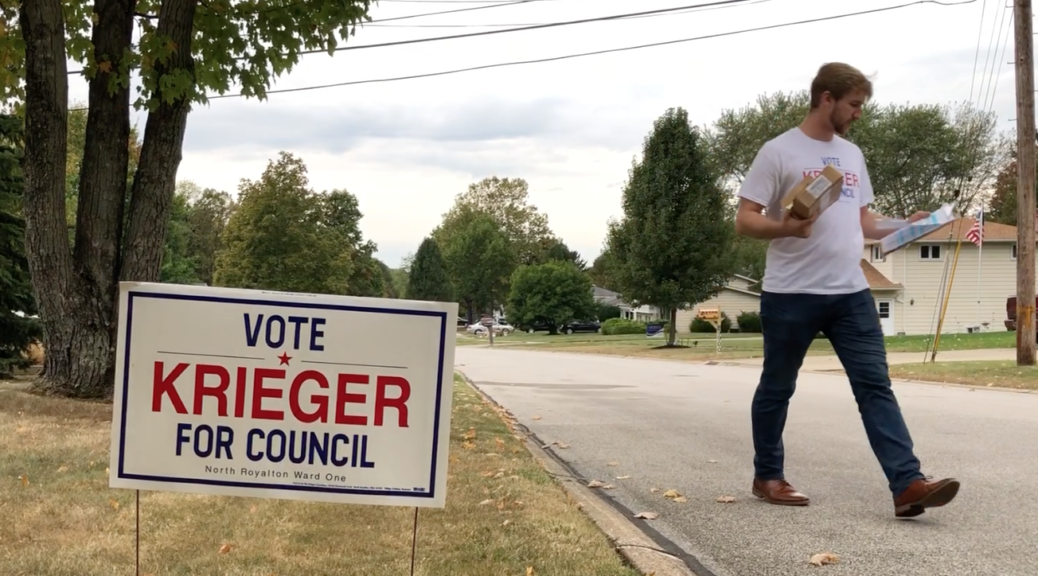 20-year-old Cleveland State student running for North Royalton city council
20-year-old Cleveland State student running for North Royalton city council
With Election Day in two weeks, many local communities are gathering up information on local candidates.
In North Royalton, Ohio, a new politician is running for city council.
Anton Krieger, 20, has been a resident of North Royalton, Ohio his entire life.
Krieger graduated from North Royalton High School in 2018 and already has 3 college degrees under his belt. He is currently pursuing his Master's degree in Public Administration at Cleveland State University.
While originally wanting to be a teacher, Krieger fell into politics after an internship with the Ohio Democratic Party during the 2018 midterms.
"Before the 2018 midterms even ended in November, I was really like, you know what, I can make a difference in my own community and I see people doing it on these bigger levels," Krieger said. "But I want to get my hands dirty and started local politics."
Krieger made the decision to run for city council in late 2018.
"I actually opened up a 501c4, before I even filed my petition so I could start fundraising money," said Krieger.
After being approved to run, Krieger quickly hit the campaign trail. But, the community gave him mixed reactions.
"The first few newspaper articles were a little bit unfair towards me. They would say like, oh, 'college student', you know, 'he attended Cuyahoga Community College, and he's 19'. And that doesn't say, half the accomplishments of what I've done."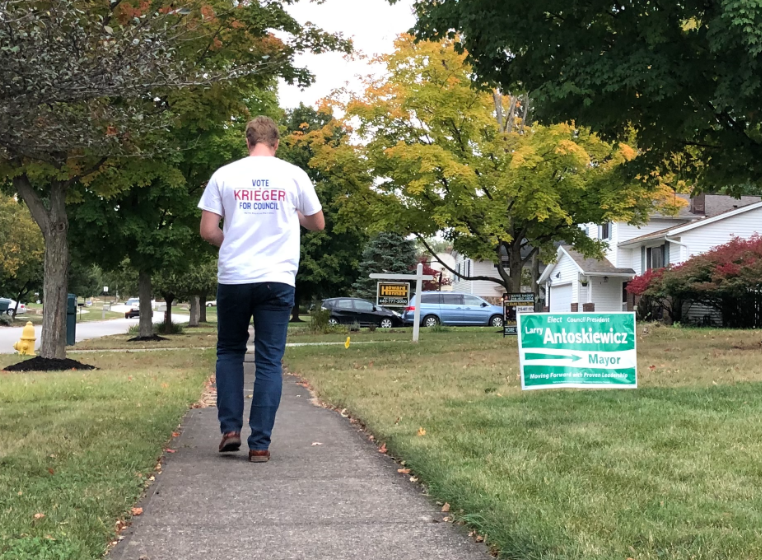 Nancy Visintainer has lived in North Royalton for most of her life where she was a teacher. She is an open supporter on Krieger.
"Although he is young, he is a very dedicated young man," said Visintainer. "He's well educated. He's shown us how hard he works."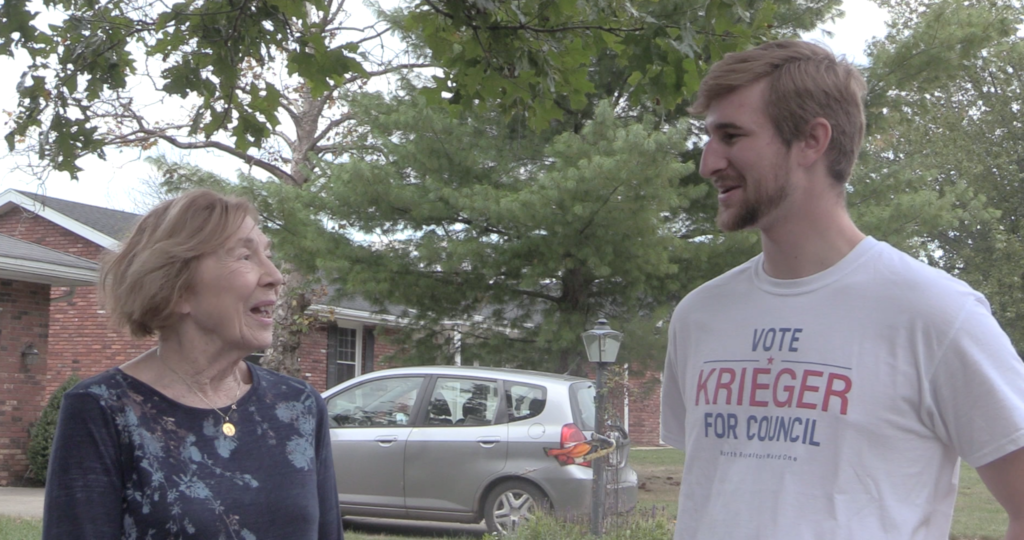 Krieger's main initiative revolves around responsible development.
"From preserving the privacy and the green space for the residents all the way to making sure that we're developing North Royalton economically," he said.
Krieger's opponent, Jessica Fenos, has served on the city's planning commission. According to Anton, she is favored by most of city hall.
"I'm more of the grassroots candidate, if you will," he said. "My opponent was kind of chosen by the mayor and the president of council, and they're kind of running her like their chosen son."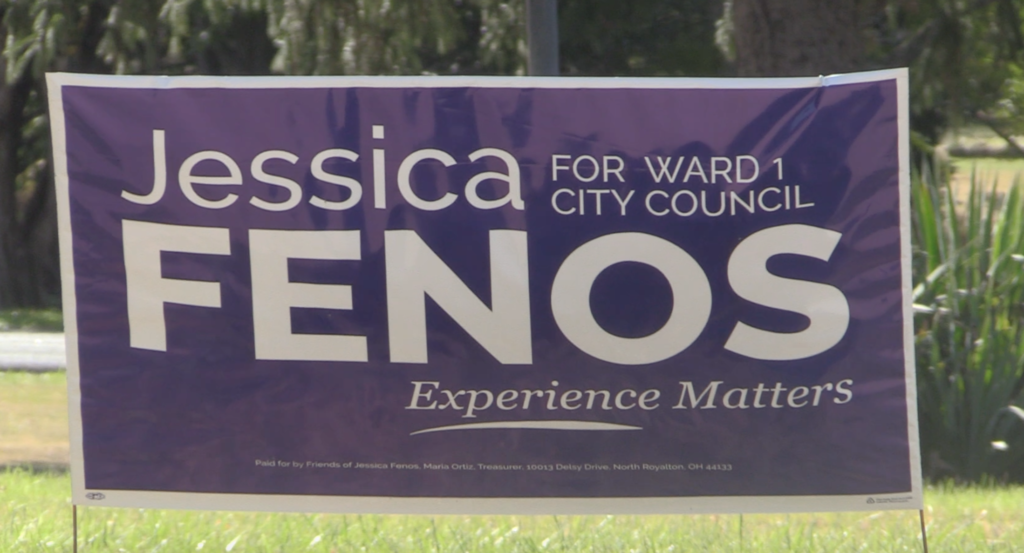 "I'm not running a negative campaign by any means," Krieger said, "I'm extremely young and that's okay. Because I've done my due diligence and researching these issues."
"He has studied. He knows what ward one needs and he is ready to work for us," said Visintainer. "Voters in North Royalton need the youth that Anton will bring to our council."
Election Day is Tuesday, November 5th. For a full list of voting locations in Cuyahoga County, visit the Board of Elections website.